The cross sell that coffee competitors don't want you to know about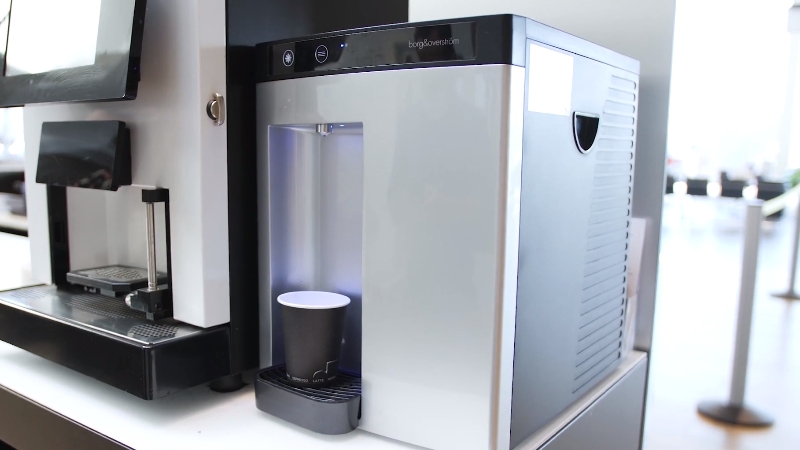 You've bought an item online and are at the checkout. Just as you're about to click through to payment you're presented with other products. Maybe one of those recommendations makes your order more complete, like an accessory, so you add it to your basket.
This is cross selling. Where a customer is offered a complementary item that increases sales and average order value.
In our industry, coffee and water are prime cross selling opportunities. Here's why…
Water and coffee, the selling synergy
There are coffee vendors. There are water vendors. Then there are businesses that offer both coffee machines and water dispensers. This last group has a competitive advantage over the other two because they can cross sell.
They know how difficult it is to persuade an organisation to switch their coffee machine supplier. So, they offer them water instead – often at a low cost – simply to win new business.
Once in the door they find out how much that customer is paying for their coffee and offer them a better deal, knocking the existing coffee company out. Now that company is providing a full refreshment offering and closing the door to the competition.
Adding water dispensers to your offering doesn't just protect your business from competitor cross-selling, it also drives new revenue for a relatively low investment.
Increase revenue with a full refreshment offering
As a coffee machine distributor, you already have the service, maintenance and re-stocking schedules mapped out. Since you're already visiting customers to deliver more coffee or to service machines, it's easy to add a six-monthly filter change or sanitisation service to that schedule.
The additional revenue from water is usually smaller than that generated by coffee. But time and again we see coffee sales actually increasing due to the presence of water. That's because cold drinking water drives hot drink purchases.
While coffee provides energy, cold water is essential for hydration. Adequate hydration is important for physical and mental performance and is now recognised as an essential requirement for ensuring employee wellbeing.
Placing water at a coffee refreshment point, gives people another reason to visit that central point, which helps to drive coffee sales.
Why choose Borg & Overström
But you don't want to add just any water dispenser to your offering. Hygiene will be front of mind for businesses for some time to come and they will need to adhere to strict sanitisation standards. Customers will seek reassurance that your refreshment solution ticks the hygiene box.
Poorly designed and maintained water dispensers can make an ideal home for bacteria. This is a significant concern, especially in environments where hygiene is essential. At Borg & Overström, users' health is our top priority and superior hygiene is built into every appliance.
Hygiene features include sterilisation of every appliance before it leaves the factory, biofilm and limescale resistant epoxy finish and an in-line LED ultraviolet light. For touch-free control customers can add footswitch or smartphone app control, and touchscreen antimicrobial shields.
By adding our water dispensers to your offering you'll benefit from being associated with a recognised company, which will build the credibility of your brand and drive new sales. Borg & Overström is a globally recognised premium manufacturer of water dispensers. Our brand is synonymous with iconic design and the ultimate consumer experience.
In addition, we'll take you through the journey of selling water and coffee together.
We've trained many of the top players in coffee and vending across Europe at our Academy.
When you become a Borg & Overström distributor you receive full technical, sales and product training, and ongoing marketing support. We'll hand-hold you through the whole process so when you come out of the training programme you'll know exactly how and where to sell water, to which clients and with the quickest return.
Adding premium water dispensers to your offering can help protect your business and take it to the next level with new revenue streams. We're currently looking for new partners. If you'd like to know more about becoming a partner, get in touch.