Distributor stories: Eurocoffee adds bottleless watercoolers to premium coffee business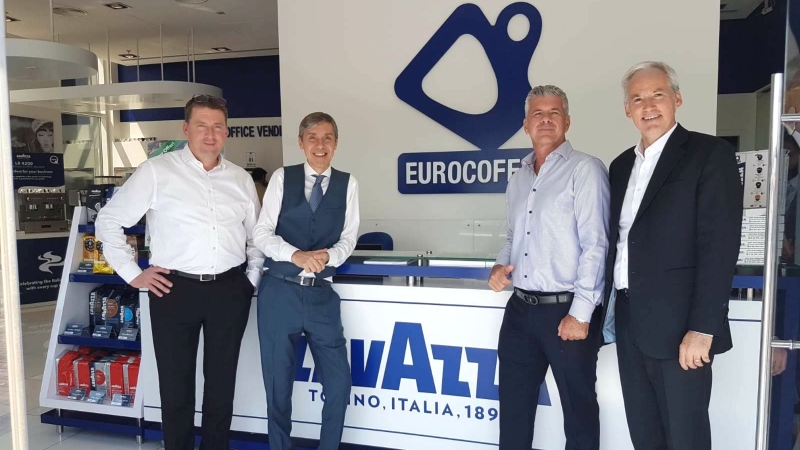 We've partnered with Eurocoffee to bring quality bottleless water dispensing systems to hotels, offices, and other businesses in Dubai and Abu Dhabi.
The UAE is a growth market for bottleless water dispensers. Like many countries around the world, the UAE is facing a plastic waste crisis with around three billion plastic bottles used every year.
The campaign against single-use plastics is gathering momentum in both Dubai and Abu Dhabi. Last month, Dubai airport banned all single-use plastics including water bottles, drinking straws, packaging, and polythene bags. Dubai's hotels are also looking at alternatives such as switching plastic water bottles for glass.
Traditional bottle-fed watercoolers make up almost all of the market in the UAE. Point-of-use water dispensers however account for just 1% of the market. Eurocoffee wanted to partner with a like-minded water distribution business to offer premium point-of-use dispensers to its customers.
"Adding the Borg & Overström range to our offering has been an excellent experience, the team at Borg & Overström has gone above and beyond in providing support material, and has provided outstanding help in setting up our dealership here in Dubai, we are looking forward to a long-standing business relationship." – Roshan Galani, Marketing Executive, Eurocoffee
Eurocoffee is the UAE's leading distributor of Lavazza coffee. Among their customer base are a number of Dubai's high-end hotels and offices. Water is key to further growth in 2020 and is expected to become a standalone business in 2021.
They will predominantly offer customers the Borg & Overström B4, which is our most versatile model and is designed with a high dispense area to accommodate bottles and jugs.
Contact Eurocoffee for more information