Reflections on leading through the crisis and emerging stronger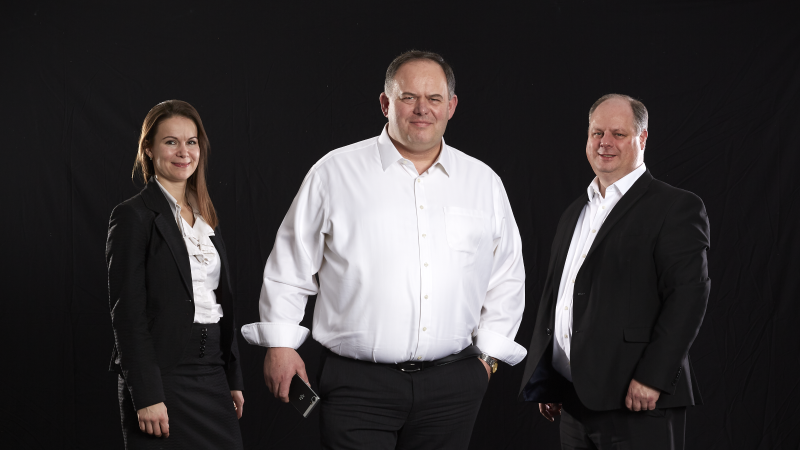 "What an incredibly different year. We launched Borg & Overström in Australia, grew our R&D team, learned how to use Zoom for training, and manufactured over a million aprons!" Dan Lyon, Managing Director, reflects on leading the team through the crisis and emerging even stronger.
We pivoted overnight
At the time of the first lockdown, apart from goods awaiting dispatch, the orders stopped coming in. I had to stay calm and focused on retaining the staff and making ready to emerge stronger. We had to come up with a new strategy overnight.
Within 48 hours we'd launched Sterizen®, which turned over 1.4 million in 3 months. It took courage, but the way the team rallied to it was incredible. To meet demand through that period, at times we were running three 8hr hour shifts a day.
My efforts this year have centred very much on making us a more enduring and sustainable group of companies. As a result, we have a new business separate to Borg & Overström. Sterizen® gives us more market breadth so, should something like this happen again, we're spread across more sectors.
We never stopped communicating
The core team remained incredibly focused on Borg & Overström throughout. We never stopped picking up the phone to customers, even when we weren't making sales.
This won us a lot of respect from distributors. I've taken phone calls from significant distributors who've thanked me for how their account manager continued to take an interest in them through these difficult times.
This is testament to the staff. We're now an even tighter knit team than before. My biggest challenge was keeping them at home during the second lockdown… they didn't want to miss out!
Americas grew by 35%
Despite the pandemic the Americas market is up by around 35% on last year. Borg & Overström has also been extremely well received in Australia and UAE. Our partners anticipate good growth within these regions and have spent a lot of time strengthening the brand during this period.
Technical training moved online
Our technical training moved almost entirely online and the feedback we received was fantastic. That was a powerful shift for us. We see little value in going back on the road to do that function.
As a result, we're building zoom studios with better technology and multifaceted cameras. This will also mean we can launch new products interactively to a bigger audience at the same time.
We grew our R&D team
Releasing new products is a significant strategy for us going forward, with particular focus on Borg & Overström in the home. Because of the pandemic, our product release programme has shifted by around four months. But we've doubled our R&D team so expect to be back on track by the end of 2021.
A concern for distributors going forward is whether remote working is a permanent change. I believe most people will return to the office for the simple reason that emotionally and mentally people aren't ready for a complete shift.
Because so much of our time was spent in the office that's where social interaction happens. Plus, from a facilities perspective, we've heard horrendous stories of people working on laptops at the end of their beds for months.
I'm confident that by the middle of next year we'll see people in the office. There'll be a percentage of permanent change but we're comfortable that our market will remain strong.
Our first priority was the health and wellbeing of our staff
Maintaining motivation through this year was key. We held twice daily management huddles and I addressed the team every Monday. I wanted them to know that their health and wellbeing was our first priority.
I'm an advocate of 'fireside chats' and maintained an open-door policy throughout. It was important to encourage the team to look out for each other. This year has also been increased testament to the psychological side of existence. If you structure up to do well and believe you can do it, you stand a greater chance of executing it.
To come through this period with almost a military team has been phenomenal and, from this point of view, an excellent experience.