Healthy lifestyle trend boosts sparkling water sales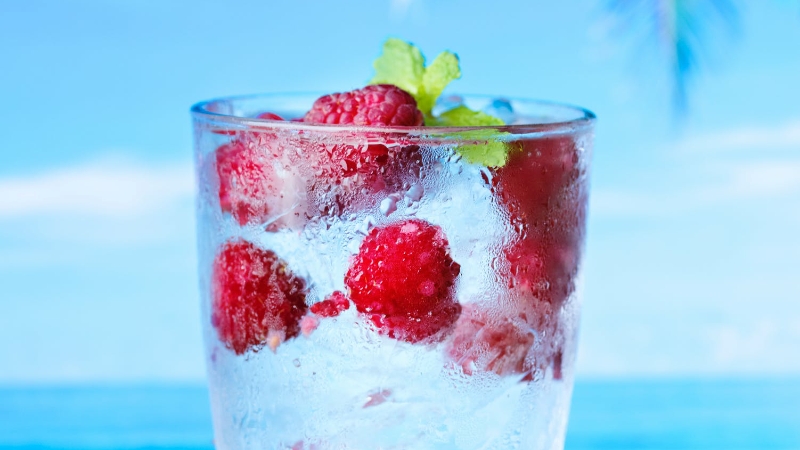 In recent years sparkling water has made a come-back in the US. It's the fastest growing segment of the carbonated drinks market. While sales of sparkling water have grown year-on-year, soda sales have been steadily declining. Americans still clearly like the fizzy stuff, but the trend toward healthy living is turning many away from traditional soda.
A short history of sparkling water
When Sparkling water was invented by Joseph Priestly in the late 1700s, it was made with mineral water. While this proved hugely popular across Europe, Americans favoured non-mineralised carbonated water – or Seltzer. Minerals were considered bad for the body and were removed from Seltzer, which subsequently became associated with health and wellbeing.
Seltzer's heyday came in 1919 when all alcohol was banned, and it became the basis for many flavoured alcohol-free drinks sold at soda fountains. However, it wasn't to last. As soda fountains were replaced with diners, and home delivery replaced by supermarkets, Seltzer gradually fell out of favour.
It recovered in the 1980s with flavoured Seltzer but didn't grow rapidly until 2012. Between 2012 and 2017 sales of sparkling water went up by almost 70%. Having come full circle, Seltzer and sparkling water are once again considered healthier alternatives to soda.
According to Nielsen, "renewed interest in sparkling waters is yet another reflection of consumers' ongoing shift toward opting to make healthier choices. The sparkling water category across traditional beverage and alcohol beverage categories taps into several health and wellness trends popular with Americans today, such as the appeal of a low carbohydrate and low-calorie option which could potentially be seen as a low guilt beverage."
Reduce plastic waste with a sparkling water dispenser
Bottled sparkling water has been a huge contributor to the growth of the sector. According to Nielsen, bottled sparkling water commands the majority of dollar sales (64% of all sparkling water sales).
However, demand is also growing for canned sparkling water. At the end of 2018 sales were up 43% on the year before to reach sales of over $803 million. Earlier this year, Pepsi announced that it will be tackling plastic waste by packaging its Aquafina water in aluminium cans for US foodservice outlets.
In the last 12 to 18 months we have seen a marked change in consumer attitudes towards plastic globally. As a result, the reusable drinking bottle market is growing and was valued at over US$ 8 billion in 2018.
Our own research into attitudes towards plastic supports this; *70% of people based in the US interviewed for the survey said they were either 'likely' or 'very likely' to choose a reusable bottle instead of single-use. Almost 80% said they would support business initiatives that discourage people from using single-use plastic water bottles, by introducing water coolers and other alternative water sources.
The trend for sparkling water currently sees little sign of decline. But with increasing pressure on businesses and consumers to reduce plastic, we could see consumers turning away from the bottled sparkly stuff.
A sparkling water dispenser offers a sustainable hydration solution for professional businesses. On the one hand, it provides staff and visitors with a healthier alternative to soda, and on the other encourages the reduction of plastic bottles.
Water dispensers with a sparkling water dispense option are available from our trade distributors.
Find out more about Deep Sparkle® on our Innovation page.
*Borg & Overström 2018 Water Survey. Sample size 1000