The complete guide to water cooler rental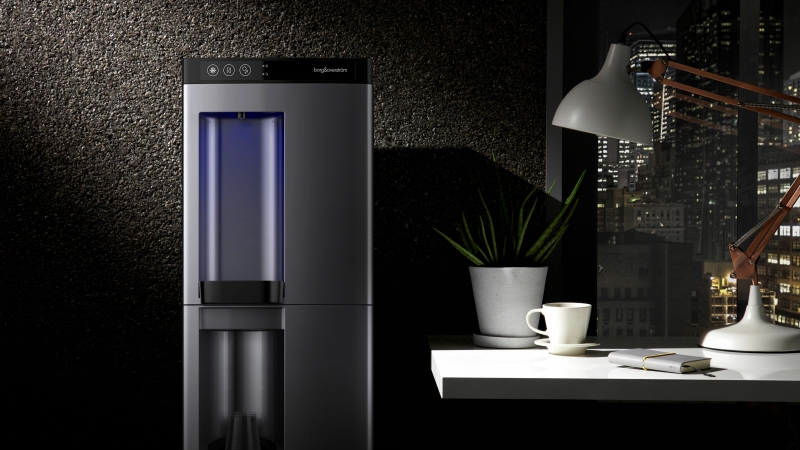 Renting water coolers can be more affordable than buying them. It also removes the hassle of arranging third party service and maintenance agreements.
A reputable water cooler company will help you find the best solution for your workplace and your budget. They will usually install them for you and ensure they are correctly maintained and serviced as part of the arrangement.
Water cooler rental frequently asked questions
What's the difference between a water cooler and water dispenser?
A water cooler is a traditional, electric bottle-fed machine. A water dispenser is plumbed into the mains and dispenses ambient, hot, chilled or sparkling water. They are occasionally called water coolers, but this is more commonly used to describe a bottled machine.
How much does it cost to rent a water cooler or plumbed in water dispenser?
This depends on several factors including the type and quality of water cooler, the length of agreement and how many water coolers or dispensers you need.
Most water cooler rental companies will help you assess how many appliances are needed and will design a payment package to suit your budget. Contact us to find a Borg & Overström distributor in your area and discuss your requirements.
What's included in the rental agreement?
Rental agreements for water coolers and dispensers usually include installation, scheduled maintenance, callouts and repairs. But look out for extra costs such as replacement parts or accessories, unscheduled cleaning and sanitisation.
How often do filters need changing?
Plumbed in water dispensers almost always have filters, bottled water is usually pre-filtered. Filter changes are usually included in the rental agreement and under normal usage need changing every 6 months or annually.
How often do water coolers need cleaning?
We recommend that bottle-fed water systems are sanitised at least every 3 months and plumbed in every 6 months. One of the advantages of rental over buying is that routine maintenance is often included in the rental agreement.
External contact points should be cleaned at least once a day, which isn't included in rental agreements. This includes emptying the drip tray or waste tank, in addition to wiping down the outside using a professional sanitising spray and paper towel.
Always follow the manufacturer's guidelines on maintenance and sanitisation.
Are replacement bottles included in water cooler rental?
Plumbed in water dispensers take water from the mains removing the need for bottle deliveries and storage. Bottle delivery and collection is included as part of a bottle-fed water cooler contract. Make sure that you follow the manufacturer's guidelines and store bottled water under the correct conditions.
Common water cooler and water dispenser terms
Point of use (POU) or plumbed in – This describes a unit that is plumbed into the mains water eliminating the need for plastic bottles or water reservoirs. Also known as bottle-less. All Borg & Overström water dispensers are POU.
Bottle-fed water cooler – This is the traditional water cooler. Bottles are stored on site and inverted onto a spike which feeds a reservoir with water when needed.
Touch-free water dispensers – Water coolers that can be operated hands-free or without using the touchscreen controls like the Borg & Overström foot switch or mobile app.
Floor-standing – A water cooler that stands on the floor, generally reaching waist height. This is the most popular configuration as they can be installed in most locations. (Borg & Overström B3, B4 and B5).
Counter-top – A compact water cooler that sits on a countertop. Counter-top water coolers, such as the Borg & Overström B4, pack a massive amount of innovation within a small space.
Under-counter tap system – These systems consist of a dispensing tap mounted on the counter-top. The tap is connected to the water chilling system located underneath the counter or sink e.g. Borg & Overström U1 and U2.
Reservoir – Conventional water coolers contain a reservoir of water, fed either by a plastic bottle or mains water supply.
Direct feed (also known as sealed or bottleless) – cools the water as it passes from the mains supply to the dispense tap. No drinking-water is stored within the appliance. Direct Chill® and Dry Chill® are advanced direct feed cooling systems built into Borg & Overström appliances.
Contact us to find a Borg & Overström distributor in your area.