Innovations arriving in 2022
From Totality® to touch-free app control and footswitch water dispensing, we continually explore innovative technologies that push the boundaries of conventional office water coolers.
We're investing in R&D
A 3D printer takes pride of place in our purpose-built research and development lab. It's part of a wider investment in our engineering capabilities to reduce development costs and take advantage of gaps in the market at speed.
We've also grown the team with more fresh-thinking graduates, and some great technicians from diverse engineering backgrounds. "The pace of R&D today is fast," says Simon Bryant, who heads up the team.
"The new lab and larger team mean we can harness new technologies like IoT and time-of-flight sensology. With the 3D printer, we can also rapidly test and iterate designs. We can check the fit and function of parts before going to a supplier."
Launching January
The R&D team is currently supporting marketing to design collateral for launching an upscale integrated tap in January. This new generation tap, with its sleek lines and contemporary profile, will complement high-end coffee machines.
It will be Bluetooth® enabled as standard for touch-free dispensing. It will also have a low-light sensor which turns the appliance off when the office is unoccupied. Contact us for more information about this product.
What next?
Also launching in 2022 will be an exciting sensory development, and an IoT ready appliance in addition to new watercoolers.
For more information on products coming in 2022, please contact your account manager or distributor.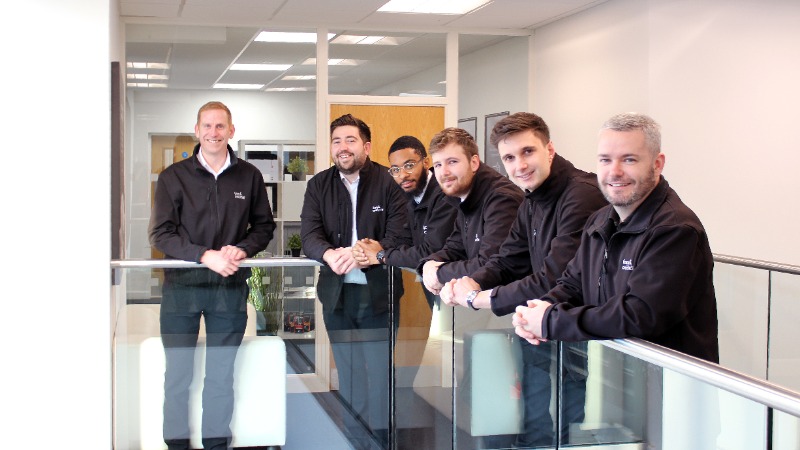 Welcome Simon Bryant and his new R & D Team!