The USA transition towards eco-friendly refrigerant gas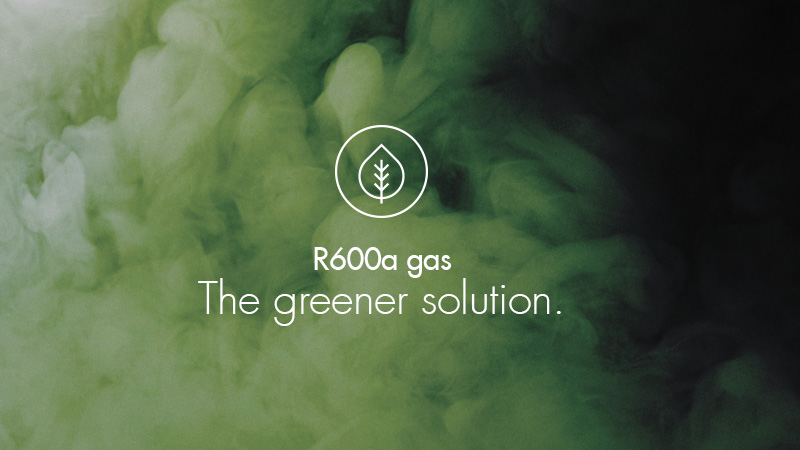 Here at Borg & Overström, environmental sustainability is built into our business culture, and eco-friendly refrigerants are built into our water coolers. As global concerns about climate change continue to escalate, governments worldwide are taking decisive action to curb the emission of greenhouse gases.
In line with the AIM (American Innovation and Manufacturing) Act, the 1st January, 2024, will see R134a gas – a frequently used refrigerant in traditional water coolers – become prohibited for domestic and commercial refrigeration, along with R410A and R407C.
In this article, we explore the important changes that are coming to the USA and how Borg & Overström's sustainable water dispensers and tap systems utilise eco-friendly alternatives, including R600a and R290, making it easy for you.
The AIM Act: phasing out HFCs
Taking effect from January 1, 2024, The AIM Act will begin prohibiting the use of HFCs (Hydrofluorocarbons), and aims to eliminate the use of HFCs gases in domestic and commercial refrigeration systems in the US.
HFCs are still widely used in a variety of cooling systems in the US due to their excellent heat transfer properties. However, their negative contribution to global warming cannot be ignored.
With their GWPs (Global Warming Potential) ranging from hundreds to thousands of times greater than CO2, these potent greenhouse gases have become a major concern. Now, companies and businesses alike are preparing for a greener future, looking for sustainable alternatives that are both environmentally-friendly and comply with the change in legislation.
Fortunately, all Borg & Overström products already use greener alternatives!
Sustainable commitment to eliminate harmful greenhouse gases
As an ISO 14001-certified company, Borg & Overström commit to being sustainable from the outset, prioritising social corporate responsibility and our ongoing dedication to preserving the environment. In line with both our commitment to sustainability and the new AIM act, we eliminated the use of these harmful greenhouse gases from all our products back in 2022.
Ensuring a complete approach to sustainable water solutions, every Borg and Overström appliance utilises either R290 (Propane) or R600a (Isobutane) gas, both of which are greener alternatives to F-gases and release negligible greenhouse emissions into the atmosphere.
These changes have no negative impact on the product's form, function, purpose, or presentation. This change wholly benefits the industry and the environment. Distributors and customers can expect the same excellent, rapid cooling performance and high-quality customer service they have always received from Borg & Overström.
Embracing eco-friendly alternatives

The forthcoming ban on HFC refrigerants underscores the global need, and requirement, to commit to eco-friendly alternatives and sustainable products. With any Borg & Overström product – you're automatically compliant to the new regulations, showing your commitment to help save the planet.
Borg & Overström's latest evolution – the E-Series – demonstrates this principle.
Utilising the latest eco-friendly technology, from environmentally-friendly refrigerant gas to energy-efficient features such as EcoMode, the E-Series harmonises powerful performance with sustainability, eliminating the need for single-use plastic bottles.
Want to learn more about the E-Series? Download your own E-Series booklet for all the latest information and discover the innovative features, eco-friendly technologies, and tailored solutions.
Experience the future of water dispensing with an exclusive, virtual showroom demonstration.
Book your virtual showroom visit now!
We specialise in helping customers find their ideal fit. If you have any further questions or inquiries – contact us – our expert staff are ready and waiting to help you.