How we achieve a 99.6 percent out-of-the-box success rate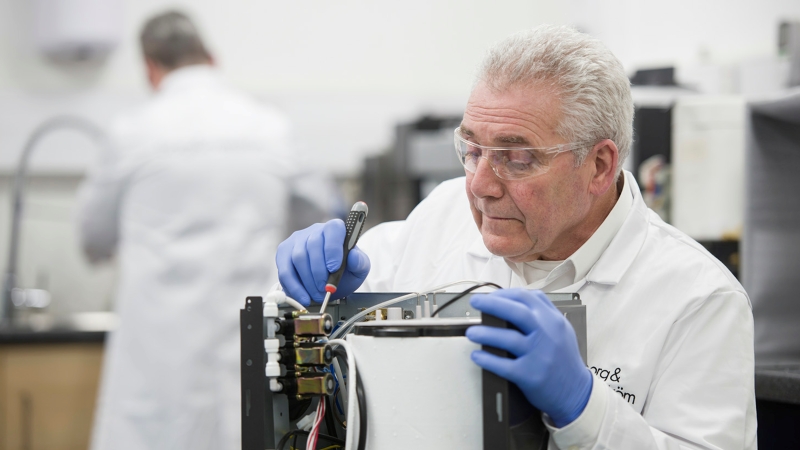 Borg & Overström is known for quality, from our products to customer service. Over the last 12 to 18 months we've taken steps to further improve systems so we can maintain our right first time scores going forward. These are some of the processes that make up our Quality Management System (QMS).
Incoming quality checks
We check the critical nature of everything coming into Borg & Overström to make sure it's what we expected to receive and meets quality standards. It doesn't matter whether it's a box of staples or a carcass unit from one of our partner manufacturers, everything is checked, recorded, and the results fed back into the supply chain.
Carding system
Our production team operates a red and yellow card system so we can easily spot trending or recurring issues. If someone finds something wrong like a loose nut, that they can fix themselves, they use a yellow card to alert production to the fact there was an issue. If they find something they can't fix, which has to be elevated to a technician, they use a red card and the product is removed. This triggers a number of other activities to permanently fix the issue.
Live link to suppliers
On the few occasions when we do find an issue with quality, we can report this directly to our suppliers via a live link. This is a more efficient and faster way to make changes than email or phone calls.
Wet testing
During wet testing we thoroughly check every appliance coming off production for leaks and to ensure they are in full working order. This includes manual checks and pressure testing. We also carry out regular randomised water quality checks in our in-house water testing lab.
Electrical testing
As part of our quality checks we also carry out a full electrical Hipot test to ensure appliances meet all of the requirements. This includes all products destined for the UK, Europe, the US, or anywhere else in the world.
Centre of excellence
We're in the process of building a QMS centre of excellence. This includes a 65in TV screen in the main warehouse with a live update of all the data and stats from carding, water testing etc. This will be used to keep the whole team up to date with the latest developments, trending issues, and technical advice notes.
The centre of excellence will also include a hard copy library of all our technical advice notes and instructions. The information is also being added to our main computer system so salespeople can access them while on the road. Our aim is to give the whole team easy access to information about quality where and when they need it and to improve the visibility of what we're trying to do.
We produce over 44,000 appliances each year
We're hugely proud of our 99.61 per cent out-of-the-box success rate. This means that for every 200 appliances off the production line we might get one fail. That's a phenomenal success rate when you consider that we produced over 44,000 appliances each year.
This is why our products have such a good reputation in the market. It's the entire company working together, and the processes we have put in place in production, that has enabled us to maintain such a high right first time success rate.