The benefits of in-house water quality testing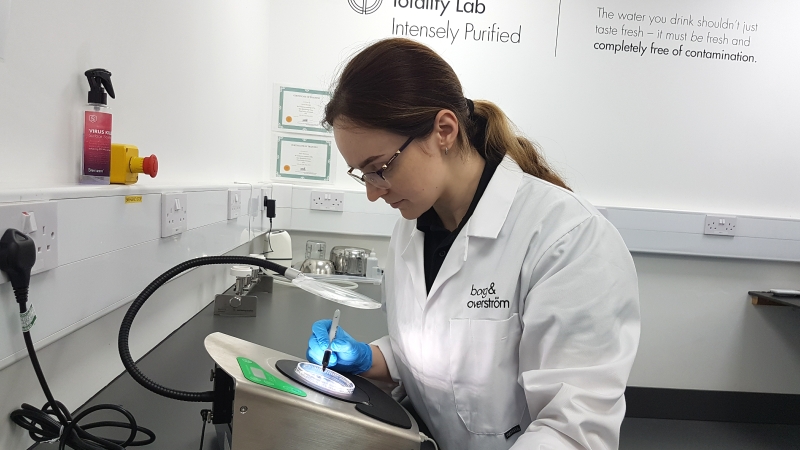 Borg & Overström water dispensers are produced in the UK and subjected to routine in-house quality controls. These include wet testing for leaks, functional and operational checks, along with randomised water quality tests in our in-house lab.
The primary function of the lab is water quality testing. It's a critical part of our quality control system, which is designed to ensure every product reaches our customer ready for use.
Regular routine testing procedures
We regularly carry out randomised water quality tests on finished products prior to dispatch, and on the water used in production. The indictor organisms being monitored are those commonly found in the environment, the human or animal gut.
All water contains some bacteria, but mostly these are harmless. Nevertheless, we monitor these levels because bacteria called pathogens, if allowed to grow, can present risk as these are the microorganisms that cause disease.
Investigations and ongoing R&D
The facility also provides for specific investigation projects as needed. These are essentially the same as routine monitoring but designed to replicate normal operation, so testing can be carried out over extended periods.
The lab supports our continuous drive to improve the quality of our products. Having the lab in-house means we can refine and improve existing processes, develop new innovations, and evaluate new technologies to further enhance quality.
You can find out more about how we maintain exceptional levels of hygiene on our innovations page.