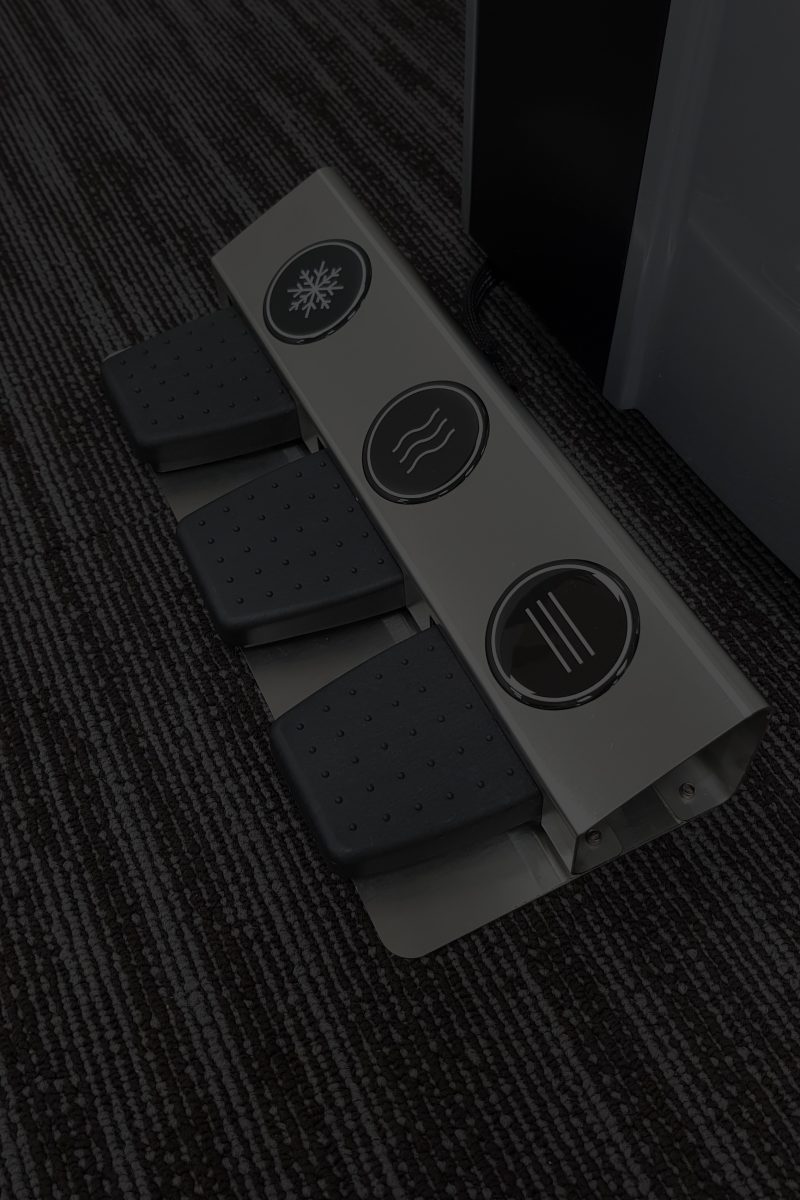 Touchless water dispensers,
without the cost of a new installation
Available now, Borg & Overström foot switch
retrofit kit converts any B3.2 or B4.2 into a
touchless water dispenser.

Reduce the risk of contamination and keep people safe
Foot switch retrofit kit for hands-free control
Innovation and helping our partners to achieve more have been core values for us since the beginning. So, over the past few months, we've been hyper focused on finding new ways to help partners navigate what has perhaps been the hardest time to be in business.
So, we set about designing a simple conversion kit for existing Borg & Overström dispensers. We wanted to design a low-cost solution that we could get to market fast and wouldn't require customers to install new appliances or make complex modifications.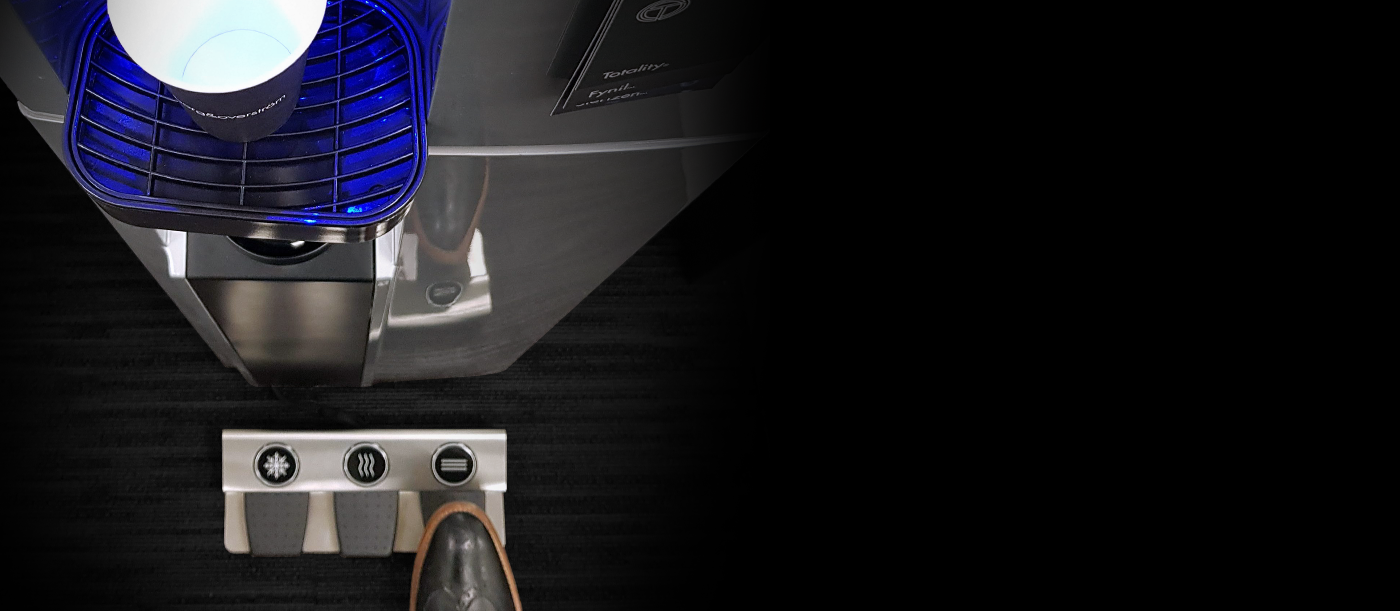 Quick and easy touchless conversion
A hands-free dispenser foot switch can be easily retrofitted by an engineer or qualified technician. It's compatible with the B3.2 and B4.2 models (including counter-top), both 240v and 110v. It's also available as a two-way or three-way switch for chilled and ambient dispense options, or chilled, ambient and either sparkling or hot water.
A foot switch must be installed by an engineer or qualified technician.
Login to watch the installer upgrade video
Available now, request further information
---
Our drinking water dispensers are available through selected partners
---