Winner of the 2022 Stockholm Water Prize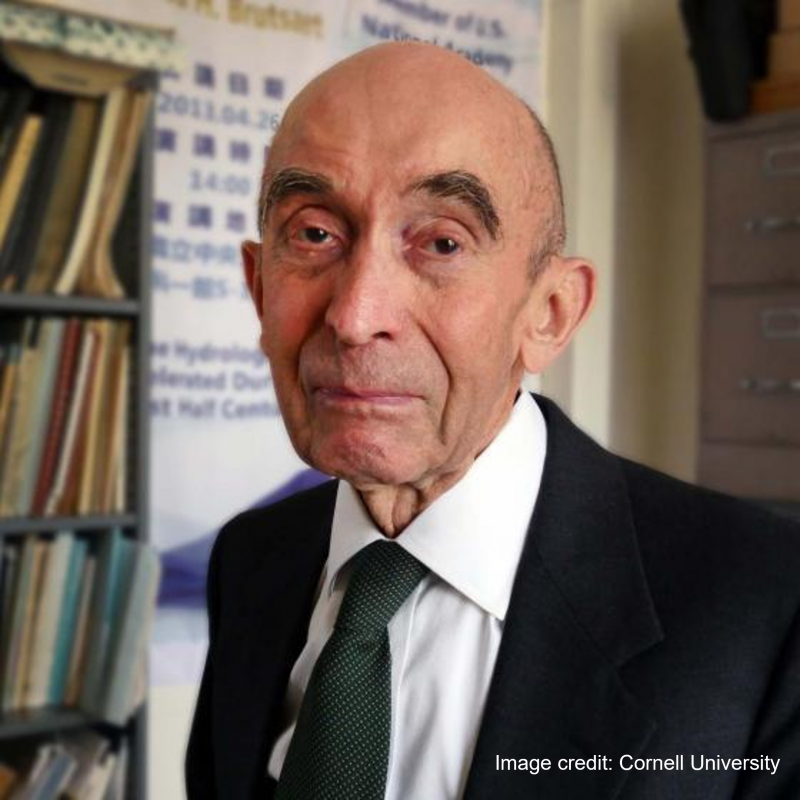 Newest laureate honoured for work in hydrology, evaporation and groundwater
The 2022 Stockholm Water Prize has been awarded to Belgian hydrologist Wilfried Brutsaert.
The Water Prize is the most prestigious honour in this field, considered the equal of a Nobel Prize. The Stockholm Water Foundation, creators of the prize, awarded it to Professor Brutsaert for his "groundbreaking work to quantify environmental evaporation. His innovative approach has helped improve climate modelling and tools that assess how much water that is available."[1]
As a hydrologist, Professor Brutsaert primarily studies the distribution and movement of the Earth's water supply, and humanity's effect on these phenomena. This is crucial to understanding changes in groundwater. Though an integral stage in the water cycle, the phenomenon of terrestrial evaporation was not well understood before the professor's work. The Foundation credits him with contributing "new knowledge on how the water cycle is impacted by global warming, including research on how groundwater is impacted in thawing permafrost regions."[2]
Professor Brutsaert's work perfectly aligns with the 2022 groundwater theme for the UN's annual observation of World Water Day. He is fondly nicknamed "Mr Evaporation" by students and faculty.[3]
Most of the previous laureates have also been great scientists, making discoveries and publishing research which has helped shape scientific endeavours and influence government policy. A handful have been political leaders, or organisations such as Water Aid, credited with expanding water-related infrastructure, negotiating deals to bring freshwater to poorer countries, or expertly educating public and private institutions on how to tackle issues of scarcity.
Born in 1934, Professor Brutsaert has been teaching at Cornell University for the last 50 years. A prolific academic, he has authored or co-authored over 200 articles in various scientific publications, which have been cited just over 21 000 times. He also (literally) wrote the book on hydrology. The 618 page Hydrology: an Introduction is the central text for universities across the globe. It will soon be in its second edition, published by the prestigious Cambridge University Press.
Like the winners before him, Professor Brutsaert's work improves and eases so much of what we do in the wider water industry. The technological and scientific solutions honoured and elevated by the Foundation must find their way into the makeup of the best products and leadership practices going forward.