Borg & Overström receives ACS Accreditation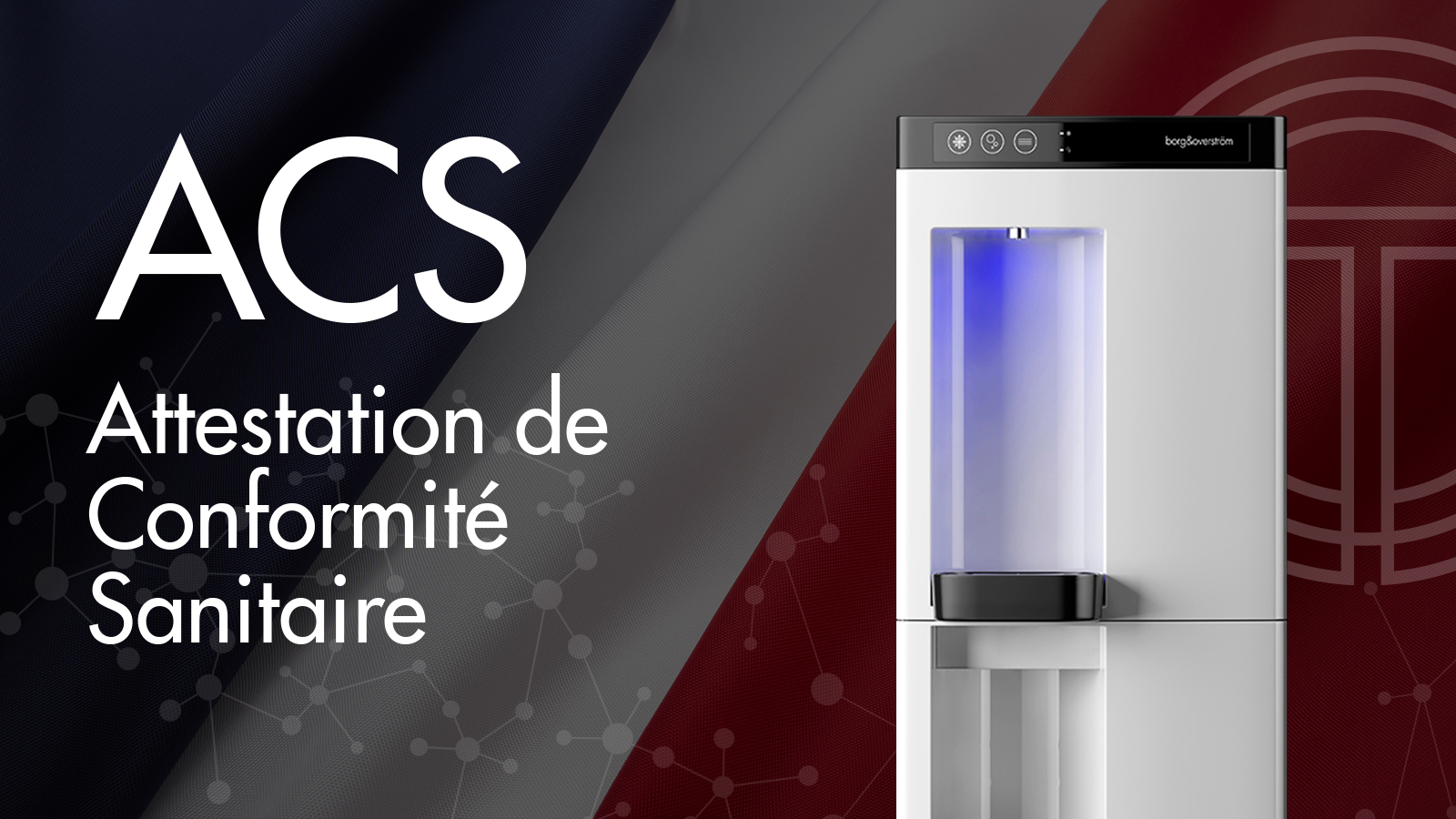 A strong endorsement from France's leading authority on water sanitation
Borg and Overström are proud to announce the renewal of our ACS accreditation. This affirms our continued compliance with safety standards and drives our ongoing commitment to hygienic excellence.
ACS (an abbreviation of Attestation de Conformité Sanitaire, or "Confirmation of Hygiene" in English) is the official French accreditation for confirming a product complies with the health requirements of national legislation – in this case, those which come into contact with drinking water. It is issued by the General Directorate of Health, the governing body overseeing the French Ministry of Health.
ACS certification has been mandatory in France since 2006 and stands as a key requirement for government and corporate supply agreements. This is no generic certification; it is applied to individual product models, not just generally for the whole range.
ACS is also only recognised and valid in France, making it a cornerstone of our thriving trade with this nation. It lasts for five years.
Borg & Overström have acquired ACS certification twice before, going back to 2012. We first received it for two types of the older (now discontinued) dispensers, and now have it for the first time on our B3.2 and B4.2 models. This endorsement from the highest authority in France is a statement of our commitment to the French market and our partners, making us able to better support them in the future. Our industry-leading innovations in hygiene come through our unique Totality® methodology.
Click here to see the full certification and the models it applies to.
What is the accreditation process?
The process takes several months and involves lab testing by the official accreditation body. Businesses who wish to apply and first need a quote can apply for one by filling out a form on the National Sanitation Foundation's website.
Visit the rest of our blog to learn more about how Borg & Overström's industry-leading products meet and elevate standards of hygiene and performance.
If you wish to inquire about any other credentials or certifications, contact our sales team.