Aquatech Amsterdam 2017: The first couple of days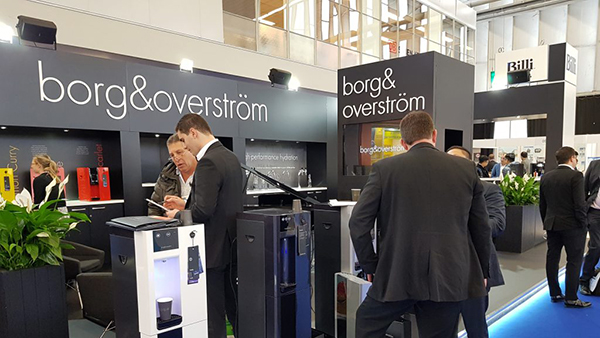 This week marks the Aquatech Amsterdam Exhibition. Aquatech Amsterdam 2017 is the world's leading trade exhibition for water technology professionals. The exhibitors are sharing the latest solutions, offering knowledge, connections, and industry insights, and Borg & Overstrom are no exception – we have news and brand new product innovations that we'll be sharing with the attendees of this unmissable event.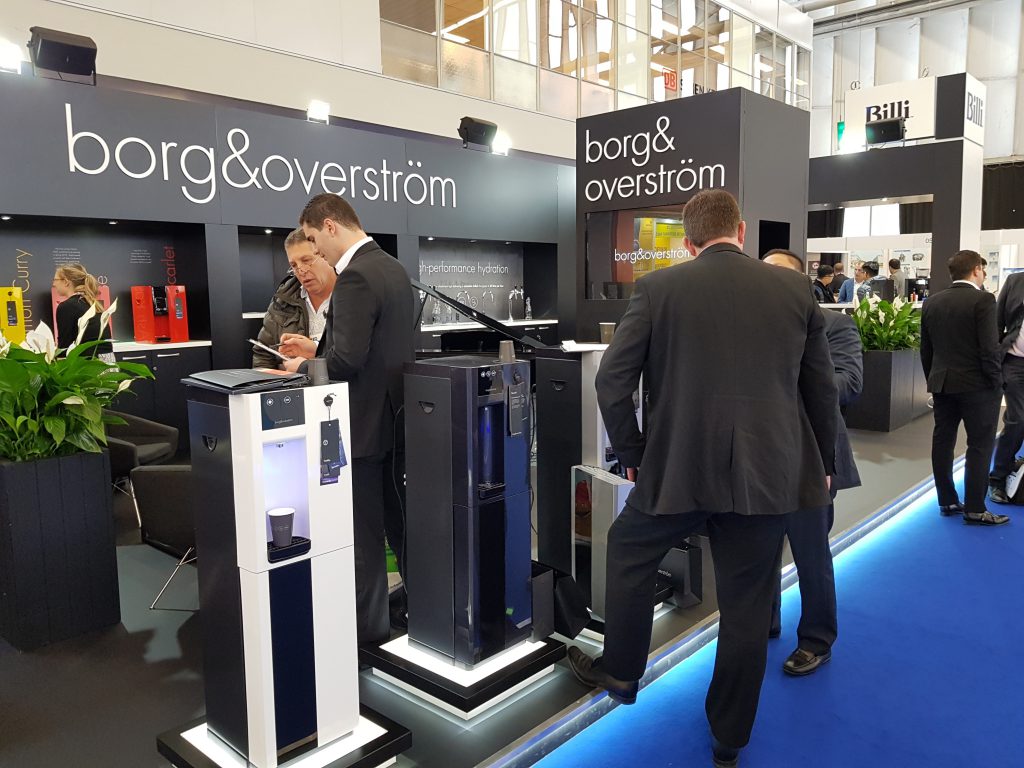 We've had a fantastic first few days at Aquatech, and have valued the opportunity to spend time with old and new colleagues, customers, and friends. We've perfected our stand this year, and it shows, exhibiting a wow factor that truly highlights the new products that we are sharing with our guests.
We've been delighted to make new connections and friends from across the globe, sharing our passion for well designed, elite, hydration. We've been sharing our exciting new product range, and e-commerce platform, and have received some very positive feedback on this, especially on our colourful new products!
If you're attending Aquatech Amsterdam 2017, be sure to visit our fantastic stand in hall 5 and enjoy complimentary refreshments. If you would like to book in an appointment with one of our trained sales team whilst you are there, email [email protected]