The benefits of partnering with Borg & Overström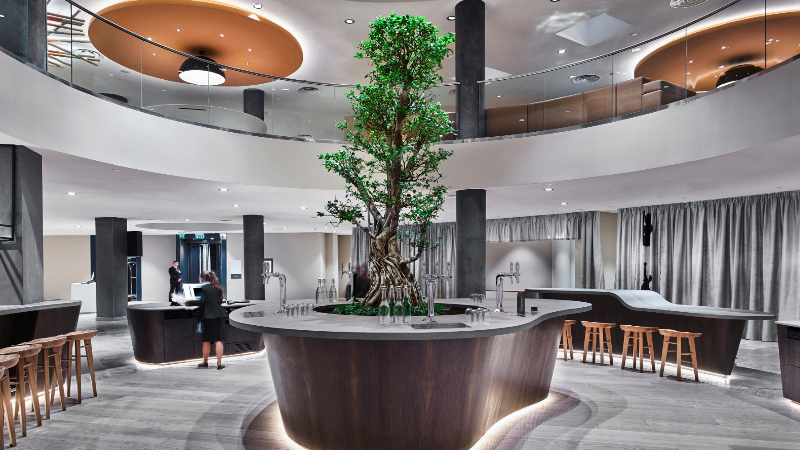 If you're focused on increasing your company's overall productivity and growth, then you're looking for a partner you can trust.
We understand that you might be happy with your current supplier, in which case, congratulations! Trust is a core principle that we value here at Borg & Overström, and we understand the importance that building a relationship can have in establishing a foundation for success.
So what can Borg & Overström offer you?
Over the years, we have refined our sales and marketing approach and invested in ongoing product innovation. We believe in providing the finest water dispensers that are easily accessible, advanced in design, and can significantly boost personal and company performance.
As a result, we have expanded around the world and achieved consistent growth. Our success is reflected in our relationships with our distributor partnerships. As a true partner, we go beyond cutting-edge designs and manufacturing, and believe that helping your business prosper is key in our mutual success.
By the end of this article, you'll know exactly how Borg & Overström can offer you more, and why you should consider becoming a trusted partner.
But don't take our word for it – we want to earn your trust. Hear directly from our current distributors and continue reading to learn how Borg & Overström can help your business thrive.
The Borg & Overström philosophy
Our philosophy is built on trust and collaborating with our distributors. In fact, our entire business model ensures that we don't sell our water refreshment systems directly to end-users.
"What does this mean?" Well it's simple – if you don't succeed, neither do we.
That's why we provide all the elements you need to help you increase your sales.
From specialist training with our online academy learning centre, to a wealth of distributor resources, we provide you with all the information to help drive sales.
We continue to upgrade our studios with broadcast-quality audio and visual equipment to elevate the quality of customer training and support. Exemplifying this fact, our video suite has been upgraded to best serve our partners. Now a state-of-the-art studio, we can provide the best audio and visual equipment to aid in the quality of customer training and support.
Consumers today want to know that the products they are buying are environmentally-friendly, and by extension, that their suppliers are too – we agree.
Through economically-sound processes that minimise negative environmental impacts while conserving energy and natural resources, Borg & Overström are a sustainable manufacturer of premium water dispensers.
Our belief is in a brighter, greener future. Sustainable from the outset, every one of our refreshments systems delivers pure, safe, and great tasting water that eliminates the use of single-use plastics.
We empower our partners and encourage recycling of packaging and consumables and promote reusable drinking vessels. Our innovative designs stand as a testimony to this. Equipped with generous filing areas, refiling bottles and jugs is made convenient and spill-free.
Design-led innovation
Achieving a worldwide presence through years of research and development, we know the problems that can occur in local, traditional suppliers – a complacency to settle.
Here at Borg & Overström, we are a design-led innovative business. Our experience and success exemplifies the importance innovation has in continuing success and providing customers with solutions to their problems.
Predicated upon market research and in-depth analysis of changing trends, our measures of continuous innovation make sure our products are at the leading edge of design innovation.
The proof – our drive for innovation has delivered unique, market-leading features, like:
Continuous innovation is the cornerstone of our business ethos, with mark-leading product launches each year, every design is purposed to help facilitate new features and opportunities for the customer's benefit.
With every innovation that we introduce, there are new and exciting opportunities to propel the features of the latest designs – providing plenty of opportunity to advertise and grow your sales.
Our hygiene-assured Totality® is yet another example of how we demonstrate our ethos in the quality and protection of each of our products.
The Borg & Overström Academy
Going hand-in-hand with our business philosophy, when you become a Borg & Overström distributor – we have a vested interest in your success.
100% trade only – partnership to us means providing you with all the resources and information that you'll need to achieve your sales goals and grow as a company.
We provide you with specialist training through our unique Borg & Overström Academy. This Academy experience ensures you, our distributor, receive a complete and comprehensive training to best equip you with the knowledge and skills to achieve your goals.
Our training is customised to enhance every aspect of your business. From guidance on sales and marketing, through detailed training on our products, to technical training for your service engineers.
Thinking of you – the academy training sessions can be delivered in person or virtually.
We share our knowledge and expertise to optimise your business growth so that you're able to take your prospects to new heights. Below is a preview of some of the types of resource aid we provide: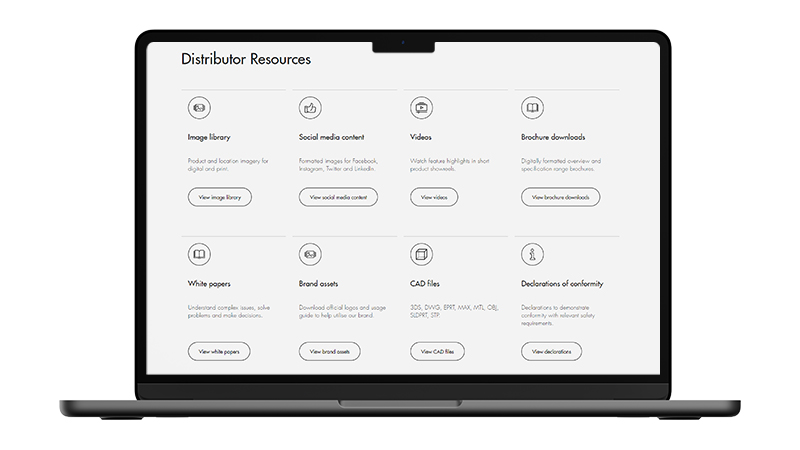 Distributor Zone
View your available resources
View your available resources
Designed and manufactured in the UK, our products have unrivalled reliability, with a standard 12-month warranty across the board.
Leaving no stone unturned, we ensure every one of our products is in perfect working condition before it comes to you.
If you need spare parts, we want to know. When spare parts are needed, we despatch them the next day from our UK and USA-based stocks. Our distributor stories testify to our speed and commitment to get the job done right.
Customised experience to market your business effectively
With over 20 years of experience designing and manufacturing world-class drinking water solutions – we know our partners. From distributor to end-user, we have formulated a wealth of expertise in understanding the intricate desires of your customers.
Always challenging mediocrity, we understand consumer refreshment demands and have the resources to help you captivate your customers.
Your customers want refreshment systems that deliver on taste and ease of use but that are also safe – particularly in environments where hygiene is essential.
But finding the time, expertise, and budget for marketing can be difficult for our partners to overcome – so we make it easy for you.
We provide you with the tools you need to market your business effectively. This covers personalised print and digital marketing, display materials for your showroom, and a full suite of media assets, including images, videos, logos, and more!
Partner with Borg & Overström for success
If our philosophy resonates with you, then our partnership might be a perfect match. And if you're satisfied with your current supplier – brilliant! – but could you feel great?
If you're looking for a lifetime partnership that is 100% focused on YOUR success – contact one of our global business development teams – and let's achieve greatness. Together.
We help you win new customers and retain existing ones.
By joining you on site visits and providing our expert resources, together we can provide refreshment systems that help you meet your customer's needs.
We also supply trial units so prospective customers can experience the full benefits of a Borg & Overstrom system.
If you're unhappy with your current supplier but are still unsure on what exactly Borg & Overström can offer you – dive into the seven secrets to learn exactly what we will do to help you achieve more.
We welcome new distributors who reflect our culture and strive for excellence. If you're interested in becoming a partner or even seeing what a partnership could look like – contact us – we're here to help you.