New tap series targets commercial sector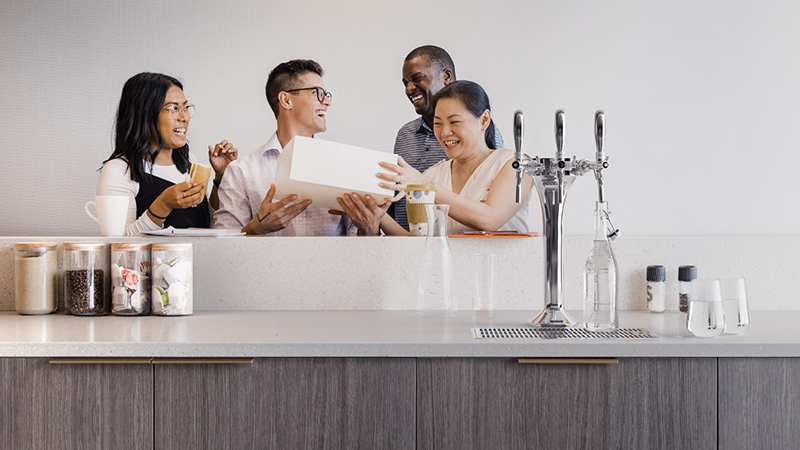 We've upgraded the U2 to the C2 creating a new commercial tap system and more opportunities for further growth in this sector.
High-performance hydration
The C2 provides high-performance hydration for busy environments. It has new-look fully chrome taps and an upgraded undercounter ProCore™ for improved performance and hygiene.
High-capacity output
Like the U2, the C2 combines elegance with performance. It delivers an impressive throughput of 80 litres per hour at a consistent chilled temperature, making it the perfect solution for busy environments.
It's available as a two-way tap system with chilled and ambient, or chilled and sparkling drinking water dispensing. Or you can opt for the three-way with chilled, ambient, and sparkling.
Compact under-counter ProCore™
Our premium tap system includes an ultra-compact under-counter ProCore™, which fits discreetly into any space. It's also low maintenance and fitted with the new eco R290 gas. The colour-coated GreenCoat® steel construction makes it both sustainable and durable.
Advanced UV protection built-in
As an option, the ProCore™ can be fitted with Viovandt™, a mercury-free and chemical-free UV water disinfection system. This maintenance-free technology uses powerful UV-LEDs to inactivate harmful microorganisms present in the water.
For complete peace of mind, the C2 also includes additional hygiene features via Borg & Overström's Totality® methodology.
Ventilation kit included and optional drip trays available
A discreet, compact ventilation kit is included with this system, which further increases the efficiency of the ProCore™ by allowing a continuous cycle of cool air. It's easy to install, requiring just one hole to be cut in the cabinet base where it cannot be seen.
There is also a range of optional stainless steel drip trays that can be added to your tap system. Stainless steel is the perfect material match for water cooler dispensers. Unlike ordinary carbon or alloy steels, it won't ever corrode or rust.
Introducing the T2 undercounter water dispenser
We've also launched the T2 digital tap system for light commercial or domestic use. The T2 is a bold yet practical counter-top water dispenser for modern offices and communal workspaces.
Contact your distributor or visit our online store for more information about the C2 or T2.