When and how to decommission your water dispenser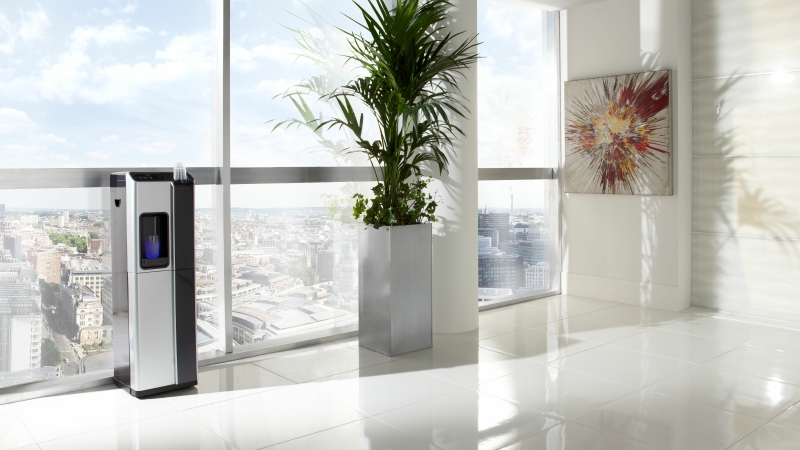 With many people around the world now working from home, workplace water dispensers will be being used less frequently. If left unused for long periods of time, the microbial quality of the water inside these appliances will deteriorate, which could cause issues that require intervention.
We recommend that water dispensers that are not going to be used for more than two weeks should be disconnected by a qualified engineer and ideally placed in storage.
How to discontinue a water dispenser
The following procedure should be applied to all water dispensers that are to be disconnected and removed from regular use and placed into storage.
Illustrations show only the b4 Series model but the description is general and should be used for each model type.
Carry out the sanitisation procedure respective to the particular dispenser type, as described in the Sanitisation Guide in the relevant Install & Operation Manual, completing the procedure following draining all water channels. Do not fit any new filters and/or allow any refilling.
Turn off the water supply:
Press each dispense button in turn and allow all water to drain to waste:
For sparkling models only, now close the CO2 regulator valve and switch off sparkling water system:
For sparkling models only, now press the sparkling water button again until all CO2 gas is dispensed:
Switch off the cold water system and disconnect the power cord-set:
Now completely drain the tank using the tank drain bung
Also vacuum the water pipework to dry the inside completely using the water inlet and drain connection point.
Cap the drain, water inlet and dispense points with a clean cap part, as necessary.
Carefully pack the unit inside a clean air seal bag.
Place the unit into storage in a cool, dry location.
Always carry out a repeat of the sanitisation before re-installing and re-commissioning the dispenser unit, including always fitting a new water filter.
Important note
These instructions are offered in good faith as a best practice guide but due to the varied nature of operational and storage conditions being outside of our control, it is the installer's/engineer's final responsibility to ensure complete fitness for service upon re-installation and re-commissioning and we cannot accept responsibility for where any further attention may be required.
Technical Information TI -0218 – Decommissioning Units Procedure Prior to Disuse or Storage | Peter Dunham | Quality | 26032020