How to discourage untidy workplace habits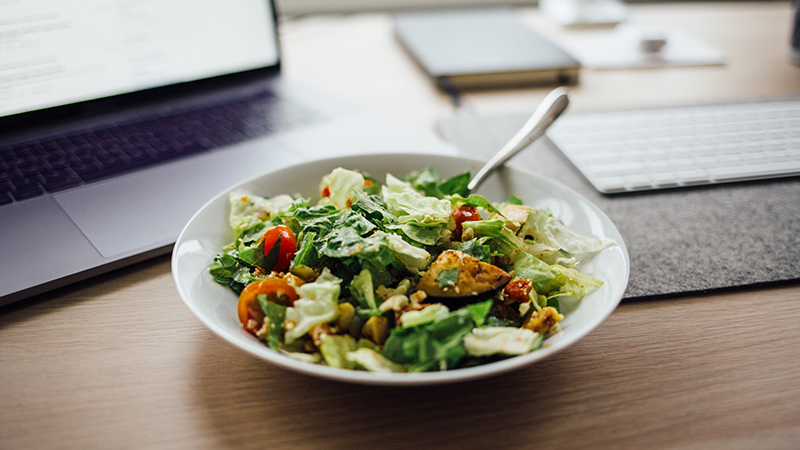 Office support and HR teams don't have an easy job when it comes to keeping order in the workplace. From discouraging people from eating at their desks to kitchen etiquette they'll do anything to get colleagues to clean up after themselves.
Tidy office, tidy mind
According to a leading workplace Professor, a messy office is not only a health hazard it also affects productivity and wellbeing. Writing in Harvard Business Review Dr Libby Sander, MD of Future of Work Project, said: "the physical environment of the workplace has a significant effect on the way that we work. When our space is a mess, so are we."
According to Dr Sander, physical clutter has been shown to negatively influence cognition, emotions and behaviour. It can affect both our decision-making ability and relationships with others. In fact, if your workspace is messy, your colleagues are more likely to think you less conscientious, even neurotic or disagreeable.
More frequent cleaning
One solution is to clean more often. Francisca Kozijn is the Office Manager and H&S Officer for a London-based asset management company. To help cope with the washing-up generated by her co-workers she introduced a midday professional clean.
"The kitchen was constantly a mess," said Cis. "But you have to weigh up whether you want people to put everything in the dishwasher as this then gets opened and closed too many times, which breaks the door. So, I have a cleaner in the middle of the day."
Cis also introduced a six-monthly deep clean to her workplace. "This is important for the wellbeing of employees," she explains. "The office is in the middle of London so employees drag in all sorts from the environment, most of which you can't see."
Lead by example
Amantha Imber, CEO of Inventium decided to do something about the eating at desks culture that was prevalent throughout her organisation. For one week she decided not to eat lunch at her desk and asked her team to do the same.
At the end of the week, everyone managed to eat away from their desk at least once. "Breaking the habit of eating lunch at your desk is hard," she wrote in Entrepreneur Magazine. "Try taking a series of small steps to change your habit, such as aiming to not eat lunch at your desk for just one week. Reflect on how that improves your work and energy. And hopefully, the change you see will motivate you to keep having a proper lunch break at work."
Connect cleanliness with brand identity
Borg & Overström has a strong brand identity, which we carry through into our workplace and culture. In addition to professional routine cleaning, everyone is expected to take responsibility for keeping their workspace clean and organised.
Zoë Goodenough, Administration Executive, says that with an open plan office and lots of visitors it's important that everyone tidies up as they go. "In general, people do keep the office organised. Cups, for example, are usually cleared away and put on the trolley by the tea point. We keep what we need on our desk during the day but tidy it away when we leave."
We've also given our team a reusable personal drinking bottle. "These help to keep the place looking tidy," adds Zoë. "They look really smart and also help reduce single-use plastics."
Take individual responsibility
Office support and HR teams are the unsung heroes of the workplace. You'll often find them wiping down meeting room tables, collecting cups, or even tidying restrooms.
It's time to give them a break…

Eat away from your desk.
Did you know that the average desk is dirtier than a toilet seat? Eating at your desk not only puts yourself at risk of nasty germs but can also be unpleasant for co-workers. Please be considerate, take a break and eat in designated areas.

Wipe it down.
If you share your workspace with others be sure to give it a wipe down each day so it's clean for the next person. The average telephone harbours over 25,000 germs and some of these can make you unwell.

Cut the clutter.
If your workspace is messy, your colleagues are more likely to think you less conscientious, even neurotic or disagreeable.

Pick it up.
Be a responsible member of the workplace. If you see trash on the floor pick it up and put it in the bin.

Round up the cups.
Help your support and cleaning staff by returning cups and glasses to the designated area, particularly at the end of the day.
Download a PDF to encourage colleagues to do the same