We've changed to a greener refrigeration gas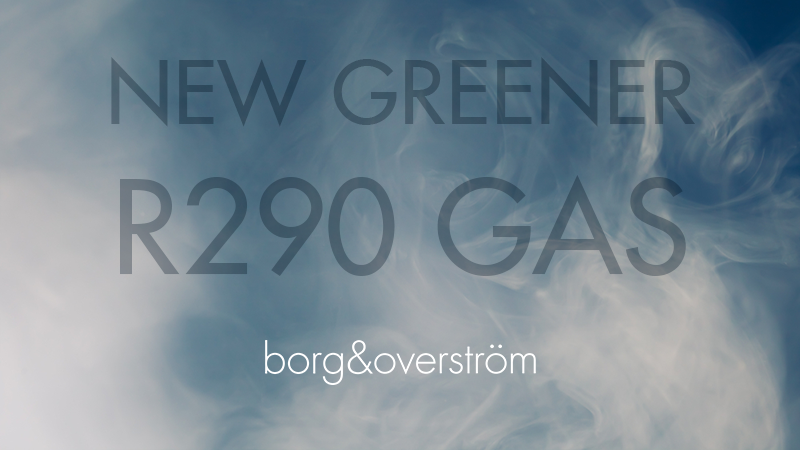 Raising the bar by dropping emissions
Borg and Overström are leaving no stone unturned in the mission for environmental friendliness across the board. Thanks to the hard work of our testing and evaluations team, we've completed the transition to a greener refrigeration gas.
Effective from January 1 of this year, the use of fluorinated gases (F-gases) in new UK and EU products was banned. These gases can stay in the atmosphere for centuries and contribute to the greenhouse effect.
A true industry leader sets a positive example. As an ISO 14001-certified business, we take our social corporate responsibility seriously and are committed to doing everything we can to protect the environment. The new year marked the latest stage in our ongoing commitment to sustainability, beginning with the removal of these gases from all of our products.
Every Borg and Overström appliance has been successfully redesigned to use either R290 or R600 gases, both of which are greener alternatives to F gases. Neither of these changes presents any detriment to the form, function, purpose or presentation of the product. The noticeable difference begins and ends with the type refrigerant stated on the rating label.
This is a gain for the industry and the planet, with the only losses being measured in greenhouse gas, not customer contentment. Our distributors are guaranteed the same superior chilling and high-quality customer service they have always enjoyed from Borg & Overström.
It is important to note that this legislation applies only to products made after the December 31 2021 deadline. Distributors need not be concerned that their existing stock of previous purchases will face censure.
If you have any questions about this change, or any of our products, please contact our accounts team. If you would like to read the legislation in full, click here.