Introducing 'Maktens Borg', an icon for a new design era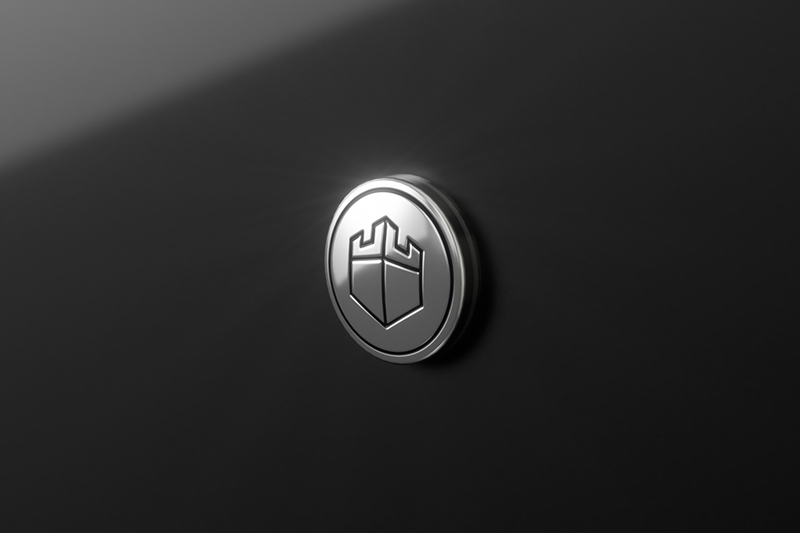 We've entered a new design era with the launch of the next generation of Borg & Overström water dispensers and tap systems. These products are recognisable by the Maktens Borg (said "maktns bor") castle emblem etched into a metal disc attached to the appliance.
The Maktens Borg marque transcends language as we continue to grow our global partner network. Its purpose is to inspire confidence and become a symbol of quality and authenticity around the world.
This is the story of Maktens Borg.

The marque signifies that a Borg & Overström appliance is built with the same attention to quality and distinctive aesthetics as previous models. It also shows that the appliance belongs to a suite of products with advanced features that take water dispensing to the next level and deliver an elevated experience for partners and their customers.
Water dispensers and tap systems with the Maktens Borg marque share these hygiene, performance, and sustainability features and benefits.
Nearshore sourced
Our nearshore supply chain ensures reduced lead times, increased quality control, and a reduced carbon footprint.
Complete IP ownership
Water dispensers with the Maktens Borg marque are designed by us from the ground up, so we hold IP ownership for all components. Own-design components have enabled us to make appliances more compact, powerful, and energy efficient.
ISO 14001 certified
Our manufacturing plant is solar-powered with net-zero impact during daylight hours. We also maintain a zero to landfill waste policy and ship products in sustainable packaging.
Energy-efficient
Industry-leading energy-saving technology is built into every appliance, including Dry Chill® – our high-performance, energy-efficient cooling technology.
Connected water dispensers
IoT technology enables new connected possibilities such as asset management and maintenance.
Touchless technology
In this new hygiene-aware world, Borg & Overström leads the way with touchless water dispensing technology.
Eco refrigerant gas
Non-Fluorinated refrigerant gases are used in all appliances.
New possibilities
In reimagining our water dispensers and tap systems, we've achieved our vision of nearshoring our supply chain and lowering our carbon footprint. We've gained greater control over supply, reduced the risk of stock-outs and delays, and committed to using only the highest quality sub-assemblies.
Furthermore, new generation appliances are built with industry-leading modularity, which is revolutionary for our distributors and their customers. Modularity vastly increases distributors' maintenance efficiency and demonstrates our commitment to reliability and excellent service for all users. In practice, this means frequently replaced parts such as HMI, PCB, and solenoids are universal across all models.
This new generation of water dispensers and tap systems pave the way for future advances in hygiene, performance, sustainability, and maintenance. Get in touch with our customer service team to request a new range guide or discuss upcoming product launches.