Making the most of your Aquatech 2017 visit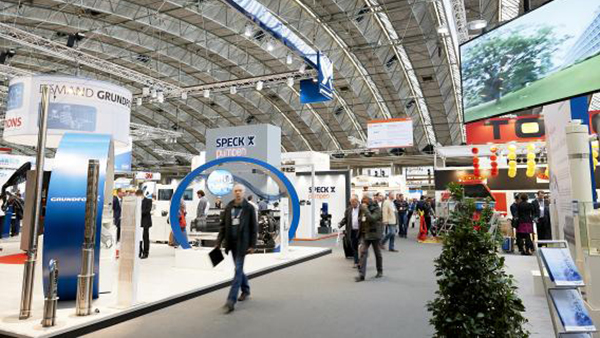 Aquatech Amsterdam 2017 is but a week away, and we could not be more excited! We have so many exciting plans and announcements to share with you, and we cannot wait. We've booked our flights, booked our hotels, organised our stand, but today, we're turning our attention to how we will make the most of our time in Amsterdam, and we're sharing some of our top tips with you!
Why are you going?
Before you being to plan your visit, ask yourself – what is the primary aim of your visit? Are you there to make connections, engage with new technology, observe the competition, or simply to enjoy a beautiful city and a bustling exhibit hall? Of course, it may be a combination of several factors, but once you've calculated the main reason, you can plan your trip and time around it.
Travelling around Amsterdam
Amsterdam is a busy and fascinating city, but you will need to organise how you'll move around it! We'd advise getting yourself an OV-Chipkaart. This is a public transport card that will allow you to utilise Amsterdam's fantastic tram, bus, and metro network. If you'd like a more active mode of transport, you can also rent a bike, and make use of the cities cycle networks.
We know that travel in another city can be baffling, that's why we're making use of apps such as CityMapper, which track your movements, and gives you handy information on where you're travelling. Amsterdam's primary public transport provider, GVB, also have an official app which provides you with live updates on the city's transport.
Pack your supplies for the day
When you go to an exhibition, as well as being away from home for a few days, you'll be away from your hotel for the majority of your day as you make the most of your time there. You'll need to plan ahead, considering what you'll need throughout the day. Our top tip, is investing in a portable phone charger. You'll be using your mobile phone constantly, keeping in touch with your colleagues, taking photos of your surroundings, and researching how to travel and where to go. A portable phone charger works by charging up a portable battery which can be reused at any time to give your phone a boost.
You'll also be out and about for most of the day, consider your footwear, consider packing bottled water and snacks, and most importantly – consider the weather! The temperature in Amsterdam next week is predicted to sit at around 12 degrees, so pack autumnal clothes, and a good strong umbrella!
Remember to enjoy yourself!
We've mentioned how attending Aquatech Amsterdam 2017 will enable you to keep your finger to the pulse of the water industry, but don't forget to make the most of all Amsterdam has to offer also!
Regularly voted as one of the most popular destination cities in the world, Amsterdam is brimming with culture, history, and activities. This so called 'urban village' is one of the world's smallest capital cities, meaning that visitors and tourists can access nearly all of it on a bike ride, walking tour, or via public transportation in just a few days – perfect to fit in your Aquatech schedule!
As well as hosting the largest historical inner city in Europe, Amsterdam features unique museums, such as Anne Frank's house, and the Rijksmuseum. The beauty of Amsterdam's floating city doesn't finish in the canals, it is truly a city for artists, with the Van Gogh Museum, Rembrandthuis, and Stedelijk Museum within the city.
Have you booked your complimentary tickets to Aquatech Amsterdam 2017 yet? Don't miss out, collect your tickets today.