Prototype unveiling at Aquatech not to be missed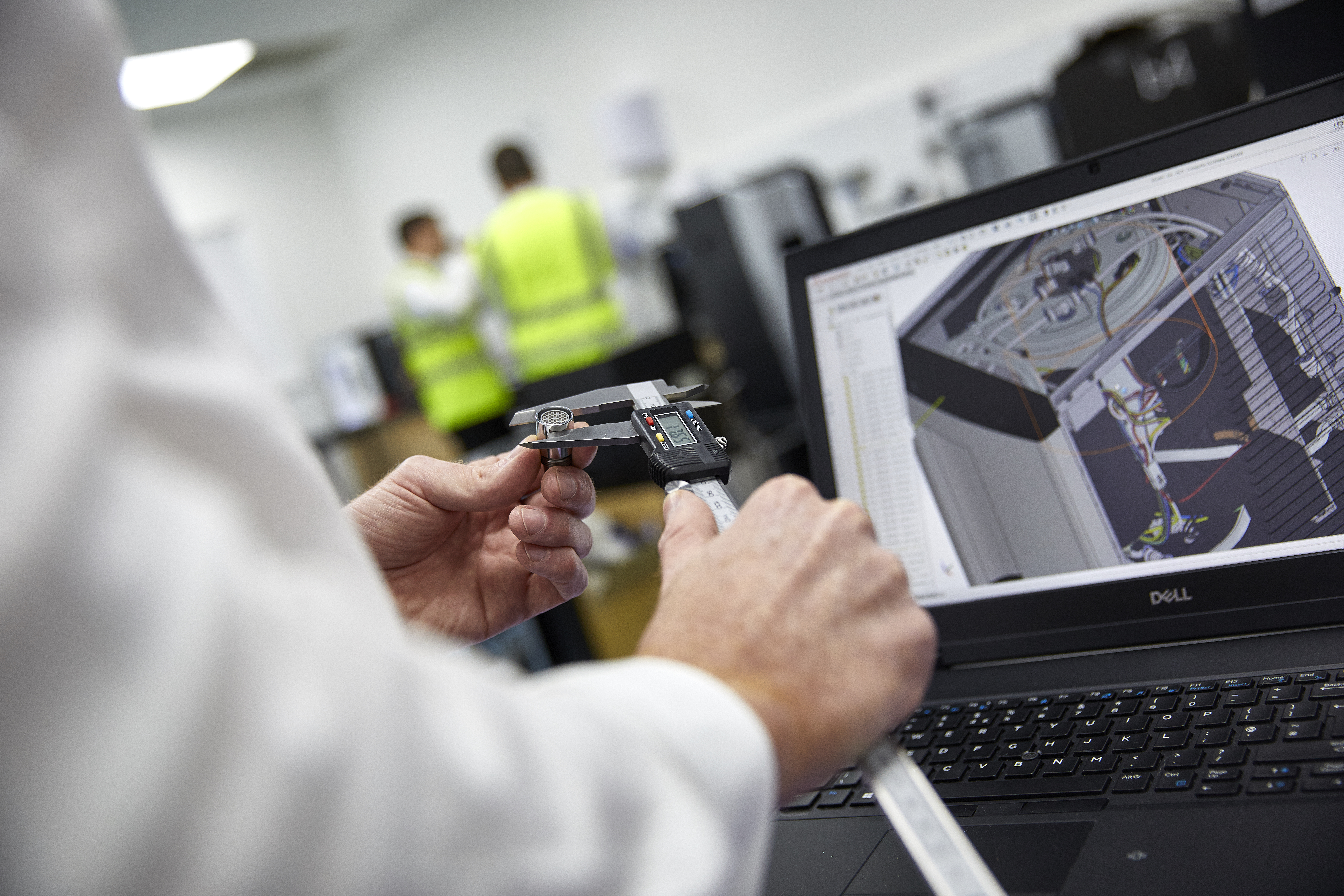 Our Research and Development team has been hard at work this year designing brand new concepts to showcase at Aquatech 2019. Jay Dunham, Head of R&D, says visitors to the show can expect innovative designs that "wow", not seen anywhere else in the industry.
What can Aquatech visitors expect from Borg & Overström this year?
We're going to Aquatech with three prototypes. They are all product upgrades, but they bear little resemblance to previous models. I can confidently say we will have the best-looking water cooler at the show with the most wow factor.
We really wanted to show something new and different this year and make a bit of a statement. The prototypes we will be showcasing have been designed from scratch by our in-house design and development teams.
Which models have received an upgrade?
There will be a fresh take on the U1 swan neck tap. Partners will have to come to Aquatech to see the new tap, which has been designed in-house and also manufactured locally. It's a unique looking design. We'll have four working prototypes in different finishes on the stand. Production colours haven't yet been confirmed so we'll be gathering feedback from visitors to Aquatech.
The second prototype is an upgrade to our under-counter system, which includes the new eco-friendly R600a Butane gas.
Lastly, our flagship dispenser takes water cooler design to the next level. It has a unique look and feel that the industry hasn't seen before.
What is it about the new design that gives it the wow factor?
I'm particularly excited to see people's reaction to this design. I can confidently say that this will be the best-looking water dispenser at the show. It makes a statement.
We've replaced the plastic cabinet with metal and introduced a brand-new material. I won't tell you what it is but let's just say I've never seen it on a water cooler before. It's hard-wearing, hygienic and seamless.
It also features a new tap, which I think will be interesting to our partners. We have four different finish options on the tap and we'll be getting feedback from show visitors to help us decide which finishes to take forward into production.
What else has R&D been working on this year?
We've obviously been designing new products for our distributors by improving our current offering both in terms of functionality, performance, and aesthetics. In the coming year distributors can expect to see new products with a Borg & Overström 'family' look and feel.
Visitors to Aquatech will be able to see this in our prototype under-counter system that we'll be exhibiting. We've given the cabinet a make-over and you can tell it's a Borg & Overström design.
In addition, one of our goals has been to bring our supply chain closer to home, reducing our carbon footprint and further supporting our lean assembly operation in Norfolk, UK.
You mentioned that you are looking for feedback from Aquatech attendees?
Absolutely. This will be the first time that the industry, and our partners, have seen the prototypes. We invite all visitors to come and see the new designs and to tell us what they think. We fully expect to be making design tweaks following feedback after the show.

Be the first to discover what's new for 2020 and take the opportunity to test them on the stand and talk with the team.
REGISTER FOR YOUR FREE TICKETS HERE
For further details please either email [email protected]
or call +44 (0)1362 695 006. One of the team will be pleased to help.
Aquatech Website