Plan your visit to Aquatech Amsterdam 2017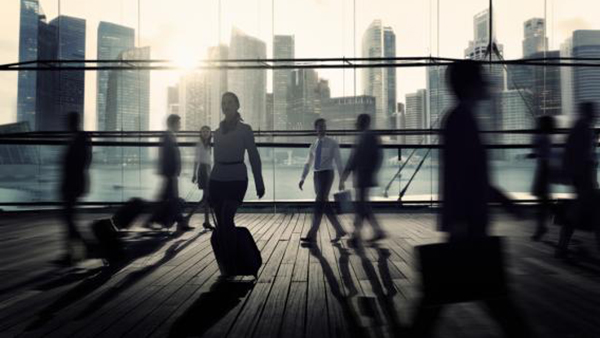 If you keep your finger on the pulse of the water industry, you won't be missing out on the chance to attend the Aquatech Amsterdam 2017 exhibition! This exciting event will be providing you with the latest solutions and innovations, allowing you to gain knowledge, make connections, and learn about the newest products and services before your competitors. This year, Borg & Overstrom are delighted to offer our partners and customers with exclusive complimentary tickets to the event, which you can select here.
To ensure your visit goes smoothly, today, we're providing you with all the information you will need to plan a successful and insightful trip.
The venue 
This year's event will be taking place at the RAI Amsterdam; this is a complex of conference and exhibition halls nestled in the heart of the bustling city of Amsterdam, just a stone's throw from Amsterdam's RAI Railway Station. The RAI welcomes around 2 million visitors per year to it's 22 conference rooms and eleven halls. This capacity enables it to host 50 international conferences and 70 trade shows annually. Not content with merely hosting conversation and networking, the complex is also home to a musical and concert theatre and underground parking space for over 3,000 cars.
The RAI Amsterdam has four restaurants and cafes for you to visit;
Cafe Amsterdam 
Cafe Amsterdam offers a warm and cozy traditional Dutch atmosphere, serving traditional Dutch sandwiches, meatballs, and most importantly, beer!
Holland Restaurant 
The Holland Restaurant offers a buffet of every cuisine imaginable! From pasta to wok dishes, this is where the fussy eaters among us are sure to find something to please them.
The Grand Cafe
The modern Grand Cafe is a fresh and simple environment to grab a tea or coffee, or light meal. The venue also hosts many of the fringe parties and events outside of the main conference halls.
First Floor Restaurant 
If you're looking to treat yourself to fine wine and dining, look no further than the First Floor Restaurant. This venue offers an a la carte menu packed with local produce prepared on site.
Getting there 
By flight 
The nearest airport to the conference centre is Amsterdam Airport Schiphol, which is a mere 10 minutes away. The airport is truly international, linked to locations across the globe. To check if you can fly to this airport directly, visit the Airport's website here.
By car
RAI Amsterdam is located off of Amsterdam's A10 motorway and has it's own underground car park. To drive from the direction of Rotterdam, take the A4, leaving at exit 9. To drive from the direction of Utrecht or Amersfoort, drive on the A10 motorway, leaving at exit 9.
By train
Amsterdam has fantastic rail networks, and can be accessed via the Eurostar from as low as £50. You can check if a direct train to Amsterdam is available from your location, at this link here.
The location 
Regularly voted as one of the most popular destination cities in the world, Amsterdam is brimming with culture, history, and activities to fill your evenings with. This so called 'urban village' is one of the world's smallest capital cities, meaning that visitors and tourists can access nearly all of it on a bike ride, walking tour, or via public transportation in just a few days – perfect to fit in your Aquatech schedule!
As well as hosting the largest historical inner city in Europe, Amsterdam features unique museums, such as Anne Frank's house, and the Rijksmuseum. The beauty of Amsterdam's floating city doesn't finish in the canals, it is truly a city for artists, with the Van Gogh Museum, Rembrandthuis, and Stedelijk Museum within the city.
Collect your free tickets today!
Borg & Overstrom are proud to offer free entry tickets for Aquatech Amstedam for all of our current partners and distributors, as well as any new industry colleagues interested in finding out more about Borg & Overström's products and services.
For further details and complimentary visitor passes, please either email [email protected] or call +44 (0)1362 695 006. One of the team will be pleased to help.