Canada and India commit to reducing plastic waste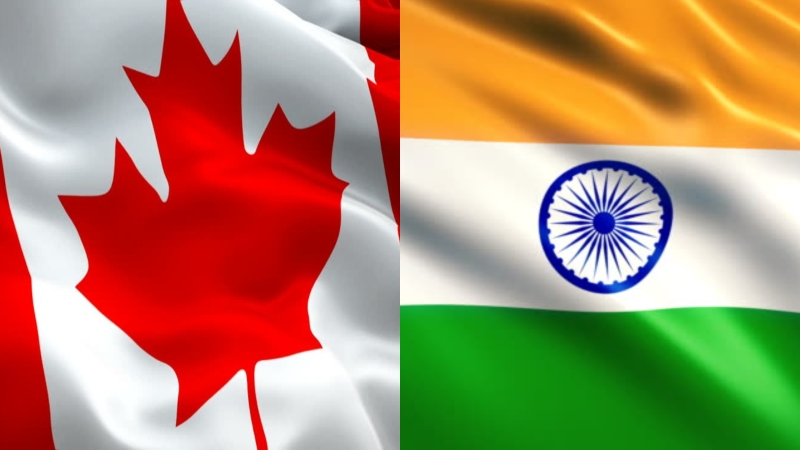 Canada and India are the latest countries to roll out a ban on single-use plastics. They join a growing list of countries on a mission to reduce plastic waste.
Canada to phase out single-use plastics
The manufacture, import, export, and sale of single-use plastics in six categories will be banned by the end of 2025. The ban includes straws, cutlery, and plastic carrier bags at the checkout.
The ban will follow a staggered timeline and is part of a broader waste initiative. "The Regulations represent a significant shift in the regulation of plastic products across the country, which will have notable impacts for industry, retailers and everyday Canadians," writes business law firm Osler.
India tackles pollution with plastics ban
According to the World Economic Forum, India uses about 14 million tonnes of plastic annually and "lacks an organised system for managing plastic waste, leading to widespread littering".
India has banned single-use plastics such as straws, cutlery, cigarette packets, and packaging film. Plastic bags are currently exempt from the ban, although manufacturers have been asked to make them thicker to encourage re-use.
A global effort
Plastic endures from 450 years to forever, and 18 billion pounds of plastic ends up in the ocean each year. Less than 10 per cent of plastic worldwide is recycled, and microplastics have been found in deep oceans, Arctic snow, and Antarctic ice.
It's a problem requiring a global effort. So far, more than 77 countries have implemented a full or partial ban on plastic bags. Furthermore, 175 countries endorsed a resolution at the United Nations Environment Assembly to negotiate an international legally binding agreement to "end plastic pollution" by the end of 2024.
Countries with plastic bans include the following:
EU
A plastics ban came into effect across the EU in 2021. It includes ten single-use plastic items, including straws, coffee cups and takeaway containers made from certain materials.
UK
Various single-use plastics are already banned or are planned to be banned across the UK. These include cotton bud sticks, stirrers, cutlery, and straws.
Denmark
On January 1st 2021, thin plastic carrier bags, which typically cannot be used more than once or twice, were banned in Denmark. In addition, payment is required for all other types of bags.
Australia
Seven of eight Australian states currently have bans on lightweight plastic shopping bags. Single-use plastics such as cutlery and straws are to be phased out in Australia by 2025.
Barbados
A ban is in place on the import of petroleum-based, single-use plastics. Jamaica, St Lucia, Grenada, Dominica, Antigua, and Barbuda are also among the Caribbean Community (CARICOM) countries that have implemented, or will implement, a ban on the use of these plastic products.
Protecting the source of pure water
We're doing our bit too. Our industry has long been associated with plastic, so our objective is to promote reusable drinking bottles and encourage responsible waste management.
In 2018 we introduced new packaging made using materials from sustainable sources. Products are packed in the smallest boxes possible, which customers can recycle on-site.
We've also eliminated unnecessary waste from the assembly line by working with suppliers to replace single-use boxes with reusable transit crates. Furthermore, Borg & Overström HQ, where our products are made, is landfill-free.
At the heart of our design and operational philosophy is a shared passion for protecting the source of pure water. But improving, changing, and adapting our products and business practices is an ongoing challenge.
Our practices are certified to ISO 14001 standards for Environment Management Systems. But, our ambition is to go further and to take more distributors and end-users on the journey with us.
Visit the Sustainable hydration blog for more details about sustainability at Borg & Overström.