Sparkling water: health benefits drive sector growth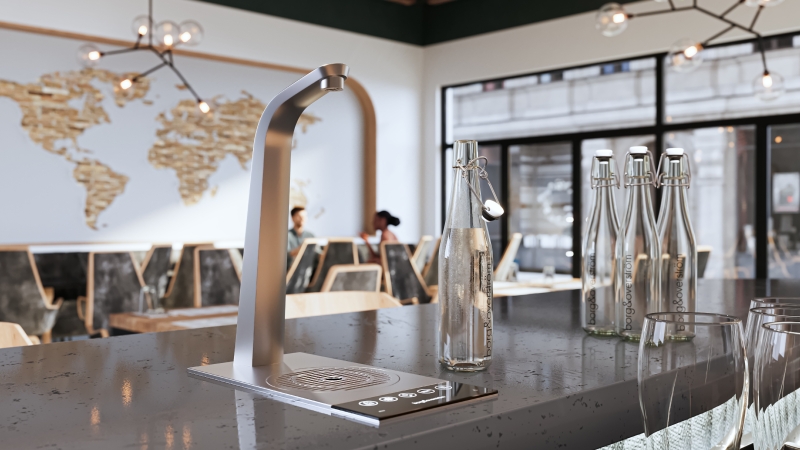 The sparkling water market is expected to reach "US$ 67.6 billion in 2030, recording a promising CAGR of 10.0% during the period of 2022-2030" (InsightAce Analytic). This trend has already impacted sales of Borg & Overström water dispensers fitted with Deep Sparkle®, which are selling twice as fast as non-sparkling appliances.
Lifestyle changes and more health-conscious consumers are driving growth in this sector. Sparkling water has all the fizz but none (or less) of the sugar than carbonated sodas, making it an appealing alternative for consumers wanting to lead a healthier lifestyle.
According to InsightAce Analytic, "The growing demand for sparkling water over sodas and other sweetened fizzy beverages is anticipated to propel the market growth during the forecast period."
What are the health benefits of sparkling water?
Sparkling water is created by infusing water with carbon dioxide at a low temperature and under pressure. It's healthier than soda or alcohol when made with plain, spring, or artificially mineralised water and without sugary additives.
It's the high-sugar content of sodas that makes them bad for a person's health. "Consuming too much soda may lead to weight gain, diabetes and cardiovascular conditions," reports Medical News Today.
Replacing soda with sparkling water could, therefore, benefit heart health and help with weight loss. Despite being slightly acidic, there's no evidence that drinking sparkling water damages tooth enamel, and it's certainly less damaging than high-sugar sodas.
Consumers that replace soda or alcohol with sparkling water could also benefit from better hydration. Not drinking enough water, either plain or sparkling, can lead to moderate dehydration and unpleasant symptoms such as a sticky mouth, a slight headache, and fatigue.
Replacing soda with sparkling water could, therefore, also aid digestion through better hydration. Remaining hydrated with water can have a calming effect on the bladder, prevent kidney stones, help prevent urinary infections, and avoid constipation.
Meet demand with a sparkling water dispenser
As the sparkling water market continues to grow, health-conscious employees will welcome the addition of sparkling water to your in-office refreshment service.
Furthermore, it's easy to do with a Borg & Overström water dispenser with Deep Sparkle®. It'll cost your organisation little more than a water dispenser without sparkling and will elevate your office coffee service.
Deep Sparkle® is unique to Borg & Overström and provides long-lasting fizz and a more satisfying pop-sensation due to its larger bubbles. A water dispenser with a sparkling water option also eliminates the need for bottled water, meeting employee demand for products with low environmental impact.
All Borg & Overström water dispensers and integrated taps have Deep Sparkle® sparkling water as an option. Deep Sparkle® is easily maintained with safe, easy-to-fit CO2 canisters. Visit our product pages to view the range or get in touch for more information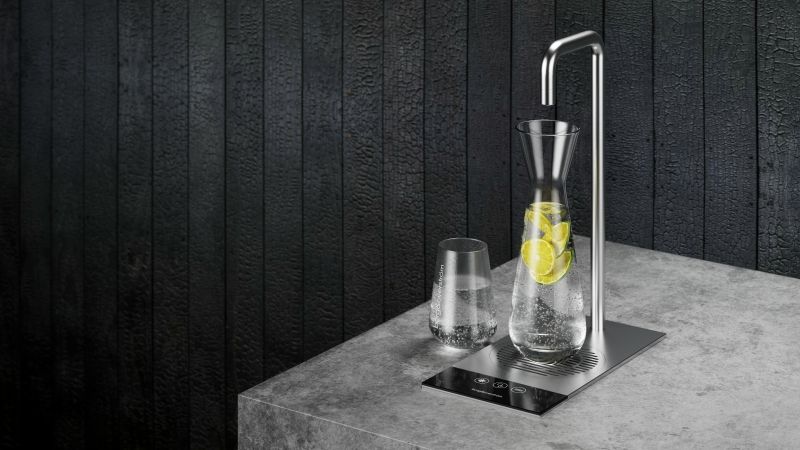 The T2 integrated tap has Deep Sparkle® sparkling water as an option
Visit the T2 tap page