What is influencing the growth of multi functional taps?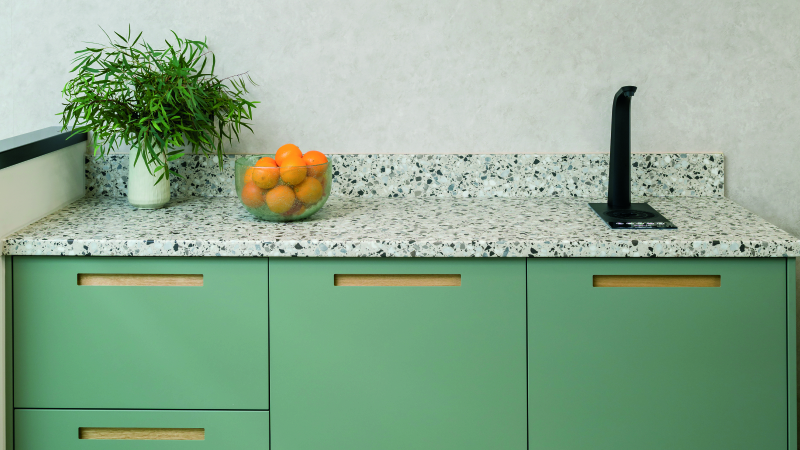 Over the past five years, there has been significant growth in the integrated tap system market, with the benefits of filtered, quality hydration overtaking not only standard tap water, but traditional bottled water dispensers too.
The increasing popularity of integrated tap systems can be attributed to several factors that have influenced consumer behaviour and preferences, from cost-effectiveness and sustainability, through to a drive for compact and elegant systems as part of workplace updates. At Borg & Overström, we have a range of digital drinking water taps tap in our T-series range, providing refreshing, filtered water in hot, chilled, ambient and sparkling drinking options to meet your requirements.
In this article we will discover just why integrated drinking water tap sales are growing and the reasons behind the trend.
Style
With workplaces thinking more about the design, and with the kitchenettes or coffee bars being more residential looking, an integrated tap system provides a beautiful, compact way to provide chilled, sparkling, ambient and hot water, adding to the office aesthetic.
Cost-effectiveness
While the initial investment for a filtered dispensing tap may be higher than buying bottled water, bottled dispensers, or using regular tap water, it can be more cost-effective in the long run. The expense of purchasing bottled water can add up over time, whereas filtered tap water provides a more affordable solution. Bottled water needs refrigerating, which requires energy and a cost. With features like EcoMode, an integrated tap system provides a more cost effective way of providing chilled water. In a typical year, by activating EcoMode's sleep mode, you can save between £80-£700*, a considerable saving.
Environmental impact
The increasing popularity of filtered water dispensing taps is also driven by environmental concerns. Bottled water consumption generates a huge amount of plastic waste, which contributes to pollution and landfill problems, around 60 million plastic bottles end up in landfills every single day. By using a filtered dispensing tap, individuals and companies can reduce their reliance on single-use plastic bottles and make a positive impact on the environment, especially where companies provide their staff with re-fillable bottles.
Technological advancements
Filtered dispensing tap technology has advanced significantly in recent years. For instance, with our T3 tap, we've solved one of the biggest challenges of hot water dispensing, temperature control. T3 dispenses hot water at a safe and ideal temperature for tea and coffee and chilled or sparkling water can be poured from the same tap without heat transfer to chilled water feeds or the faucet.
Improved taste and odour
Tap water can sometimes have an unpleasant taste or odour due to the presence of chlorine, sulphur, or other contaminants. By using a filtered dispensing tap, these impurities are removed, resulting in better-tasting and odourless water, which is enjoyable to drink.
Health benefits
Filtered dispensing taps remove impurities and contaminants from tap water, such as chlorine, heavy metals, sediment, and bacteria. By filtering out these substances, the tap ensures that the water consumed is cleaner and safer than what you'd get from filling a glass from a normal tap. Many people prefer the taste of filtered water as well, which can encourage them to stay hydrated.
Convenience
Filtered dispensing taps provide an easy and convenient way to access clean, filtered water directly from the tap. They eliminate the need for you to purchase and store bottled water on your premises or use separate filtration systems. With an integrated tap system, you can have clean water on demand without any additional steps.
Overall, the convenience, health benefits, environmental impact, cost-effectiveness, improved taste, and technological advancements associated with integrated tap systems have all contributed to their growing popularity. Why not elevate your drinking experience from basic tap water and maximise the elegance of your dispenser with a T-series tap.
For more information on our range of taps, check out our T-series range or speak to one of our sales team who would be delighted to support you with any questions you may have.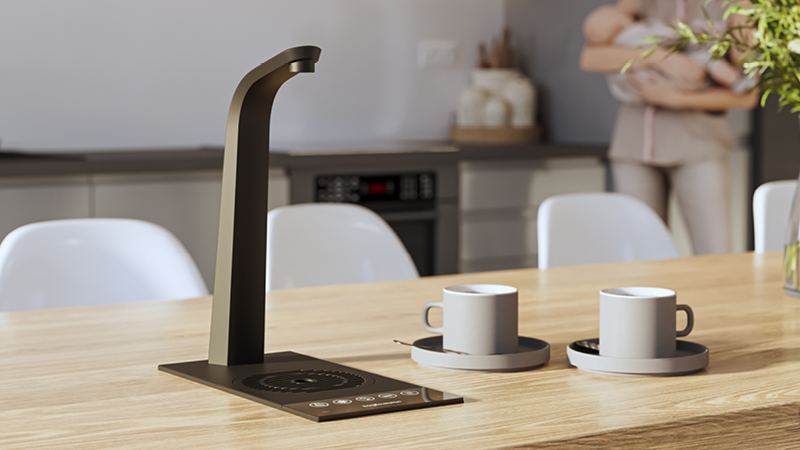 T-series Integrated Tap Systems
If you'd like to tap into this market too and take advantage of the integrated tap system popularity, check out our tap systems.
Learn more about our T-series tap range.
Learn more about our T-series tap range.
*Based on average current energy costs.