Countertop vs tap system: which water dispenser do you need?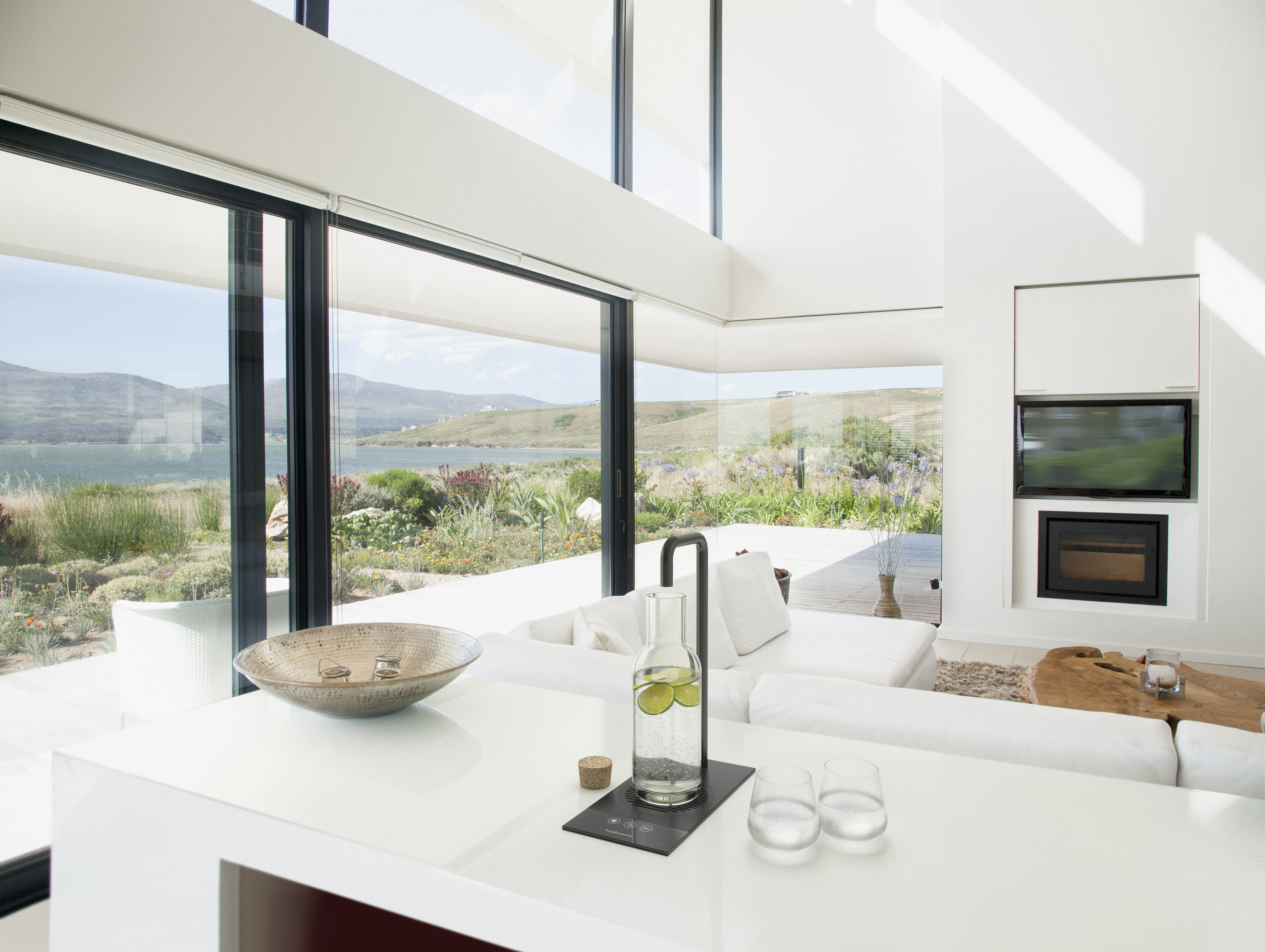 So, you're sold on a refreshment solution for your business but are still wondering which type you ought to go for. If you have already done a little research, then you've gained some familiarity with the many options that the water industry provides.
This is not an easy decision to make, and odds are you're feeling a little overwhelmed or confused by these options.
Though you may not yet have a specific countertop or tap system in mind, consider this a useful comparison for narrowing down your choices by going into some detail on two major categories.
With over 20 years experience developing countertops and tap systems, along with helping office managers find their preferred model, rest assured you will come away from this article with a much clearer understanding.
Every workplace building has a plumbed-in water supply, but not every one of them can spare extra floor space for a free-standing dispenser.
This piece is for the facilities manager with limited floorspace, or a desire to keep their refreshment solution as size-efficient as possible.
By the end of this piece, you will be able to:
Identify the main similarities and differences between tap systems and countertop water dispensers
Identify the environments and circumstances which best suit tap systems or countertop water dispensers
Know the next steps on your journey to finding your best possible option
What are the main similarities between a countertop water dispenser and a tap system?
By this, we mean the taste and quality of water dispensed.
Ultimately, the "end delivery" is exactly the same. Whether chilled, ambient, sparkling or hot; pour yourself a glass of water from a tap and one from a dispensing unit and you would experience them the same.
What matters is the environment such dispensers or taps are installed in and the practicality of that installation.
Diversity of refreshment options
There are no refreshment options in the water industry confined exclusively to a tap system, countertop or floorstanding dispenser. However, please note that if you desire a specific combination of dispense options, your choices will be more restricted. Be sure to browse the details of a product before purchase.
The modern-day water dispenser manufacturer has integrated digital technology into their product range. As it is a larger unit that does not preside over an open surface (such as a sink) dispensers can more easily house such technology; with digital tap systems being somewhat newer and more novel.
Though they may enjoy relative simplicity in function and operation, manual tap systems come with no such digital features. If it's advanced technology you want, narrow down your considerations to digital taps and countertops, with manual out of the equation.
All other things being equal, our water dispensers last an average of seven years minimum with no noticeable differences between model types.
What are the differences between a countertop water dispenser and a tap system?
Digital tap systems tend to cost more than countertop water dispensers, almost without exception. Taps are generally viewed as more permanent fixtures and are seen as a more significant investment, granting them higher market value.
Cost is likely to be the trump card for the curious facilities manager. If all other factors in this list prove to be of equal weight, you will likely go for the option that saves more money.
Dispense height (and potential dispense space)
Tap systems enjoy the clear advantage here, and you will be better suited with one if you can see your dispenser being used to fill taller and more capacious water containers. Key to this advantage is the fact that the tap's main body can be leveraged over a basin.
But, countertop units are far from out of contention. For dispense height, our countertop range peaks with the 290mm seen on the B6, which outstrips the manual C2/C3 system's 285mm. The T1 and T2 on the other hand, stand at 310mm each.
See this video comparison for a visual representation of dispenser and tap system dispense heights.
A countertop unit offers the superior solution for a workplace that may not have a kitchen area, that may have multiple stories within the building or just a workforce who are more widely distributed, resulting in greater distances from the nearest refreshment point.
Tap systems are more confined. We previously touched on this reason; architects view them as permanent fixtures. Certain staff may be unwilling or unable to take time out of their schedule to travel a couple of floors just to access water. This makes the countertop a more accessible option for workplaces who have staff with limited mobility.
Though both watercooler types will need to be installed with an undercounter processing unit, remember a tap system will need a larger surface area on top. Conversely, a countertop's dispense space is more confined, enshrouding the bottle placed beneath the nozzle and requiring less space.
Listed as a difference because they look so different, but we award no advantage here, as this one is purely a matter of opinion. Borg & Overström tap systems and countertops are at the premium, high end of aesthetic design, made with the intention that they be the showpiece or centrepiece of their respective refreshment area, be that a kitchen, kitchenette or break room.
It comes down to which type of unit provides the kind of aesthetic you want for your area.
The advantage here goes to the countertop. A Borg & Overstrom water dispenser lasts about seven years, which is a deep commitment, and you may want to go for a countertop if you're in an office space which doesn't remain static and unaltered in their layout for long, as a countertop tends to be more moveable for the facilities manager.
If your long-term plans include preserving a kitchen or break room space with no disruption, there is no harm in committing to a tap system.
The next step: how to find out more about tap systems and countertop water dispensers
By now, you are more informed about the strengths, weaknesses and nuances of these dispensers, and one step closer to making your choice. The next step is to narrow them down and make things even easier. Knowing which type of water dispenser you need is one thing, but you'll find more choices ahead. Fear not, we've got you fully covered for each.
If you are leaning more towards getting a tap system…
You can narrow down your options further by going to this comparison of manual and electronic tap systems and subsequently this matchup of our two best-selling electronic taps.
If you would prefer a countertop unit…
See this comparison of our two leading countertop water dispensers.
See this cost and pricing article on our leading countertop unit.
We are committed to ensuring your questions are answered and your browsing experience is a smooth and informative one. Please get in touch if you have any more questions.