Tap system comparison – should you get a T1 or a T2?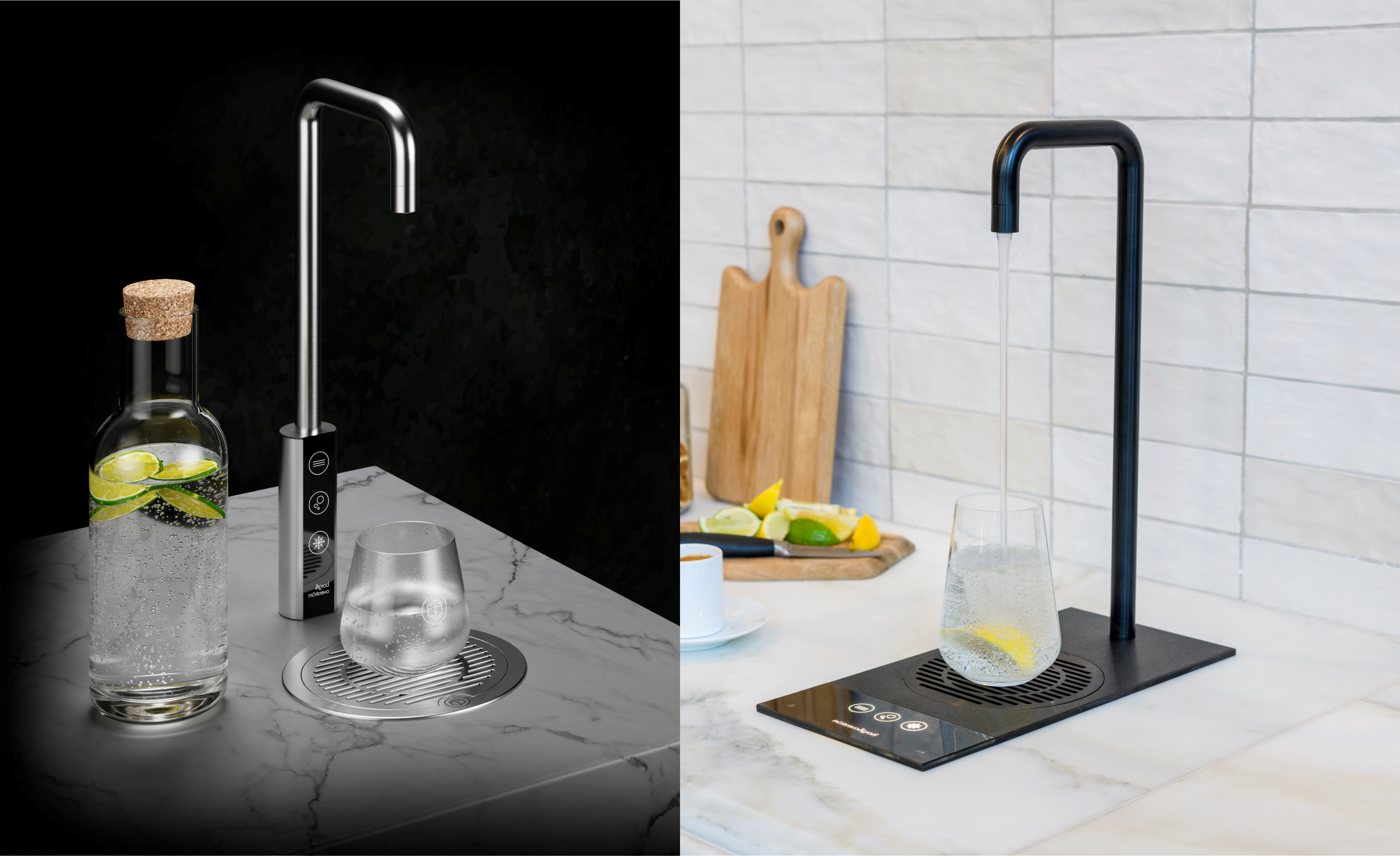 A buyer's guide to our innovative integrated tap systems
There are few pains like the agony of choice. With Borg & Overström's U1 evolving into the T1 and the arrival of the all new T2, the future of tap systems is assured. However, with such a robust and expanding product range now on the market, some of our readers may still be undecided over which of these upgrades best suits their needs.
In this piece, we'll lay out the main differences and their pros and cons. Remember, this is no comparison of which model is superior, but which is best suited for you.
Performance potential and capacity
A standard T1 and T2 come fitted with the ProCore™ and have a cooling capacity of up to 50 litres per hour. A T2 is compatible with either the ProCore™ or the higher-performing ProCore+™. You will not be able to fit a T1 with the plus version.
This extra horsepower means the T2 fitted with a ProCore+™ has a slightly higher ceiling at 80 litres per hour. Businesses in need of higher flow rate and overall capacity are better off with a T2.
Installation challenges – over-sink versus integrated drip tray
A major difference between the T1 and T2 is the T2 features an integrated drip tray and waste drain. Consider how much you'd benefit from these two additional accessories before making your choice. However, one can optionally purchase a circular drip tray with plumbed-in drainage designed to complement the T1 tap – which can then be installed into a work surface. Remember that this is an option, not an inbuilt feature.
Like its predecessor, the T1 can be installed over a sink. The main advantage here is that your dispenser's location is already decided. This may work for facilities managers with more limited available space. The T1 system can also be installed atop a smaller surface area overall. Installers only need a 35mm core bit for the procedure. Remember that despite the relative simplicity of the T1's installation process, specialist surface materials can still pose the same challenges, even for a single hole.
Comparatively, the T2's integrated drip tray setup needs a significantly larger rectangular cutout in the work surface. Despite the T2's shaped cut-outs being relatively simple to cut, the difference between drilling a single hole and cutting out a rectangle is huge to some installers. Also, with the high increase in the use of specialist work surface material, forming shaped cut-outs is a more specialised task, requiring specific expertise and equipment.
Before even considering this, know that the T2's required cut-out may not be either permissible by a building landlord, nor acceptable to an owner. This is doubly true with a high value work surface. The installer must also consider the implications relating to high future lease dilapidation liabilities.
Subsequently, the T2 may be more suited to new build specification where the installation is part of the building, not retrospective installation by or for a tenant. This is more relevant to a coffee or vending service provider type customer compared to a facilities manager.
Be sure to check our installation manuals to see everything laid out. A full-size printed template is provided with every tap system – it's also available to download. Users unsure about anything can contact us and we will provide them with a printed template.
But the T2 doesn't win on every space-based front. As roomy as the T2's bottle space is, the T1 taps offer a greatly increased dispense height when including the depth of the sink bowl too.
Touchless water dispensing enabled
Developed to lead the market in safety and cleanliness during the pandemic, the T2 has a touchless Bluetooth function built in. This enables remote dispensing via the Borg & Overström app.
The T1 does not have such a feature due to its different electronic components, which are compatible with its sleek, space-saving minimalist look. It can also not have touchless dispensing installed as an add-on.
Eco mode
This minimalistic change means you will not find Eco mode on any T1 either. Eco mode is a T2 exclusive, and its energy efficiency and cost-saving benefits are well-documented.
However, with or without Eco mode, the T1 represents a step forwards in both increased power output and reduced energy waste over the U1. A facilities manager can embrace the T1 and still be confident that they can satisfy checks by an energy consultant.
Placement considerations for your tap system
The T1 is our success story in making a premium product even more compact, efficient and affordable. Consider it the better choice if discrete, out-of-the-way dispensing is a priority.
Users may find the T2's look to be better suited for a high-visibility environment such as restaurants and canteens, which have floorspace and footfall aplenty. A cosy workplace kitchen might favour a T1. Note that greater surrounding space may be required as the T2's neck is locked into a single position whereas the T1's rotates, giving it a slight edge in versatility here.
Whichever choice you're feeling drawn towards, know that the team here at Borg & Overström can answer any further questions, and guide you through each step of purchase, shipping, setup and usage.
To purchase one of these tap systems and reap all the aforementioned benefits, call our sales team and we'll put you in touch with your nearest distributor.
Or, if you would like to sell two of the best tap systems in the world, fill in a form today to become a distributor.