Distributor stories: Helsinki Airport and JOBmeal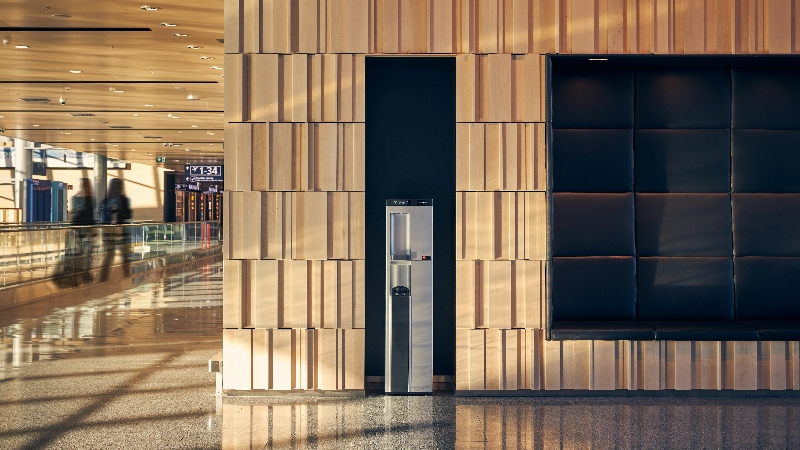 Photo credit: Finavia Corporation
Helsinki Airport has won many accolades, including the Airport Service Quality Award 2019. It is the largest in Finland and the fourth busiest in the Nordic countries.
The Airport is a vital hub for air traffic in Northern Europe, particularly for passengers to and from Asia. Around 90% of Finland's international air traffic passes through Helsinki Airport with the largest volume of passengers from Japan and China.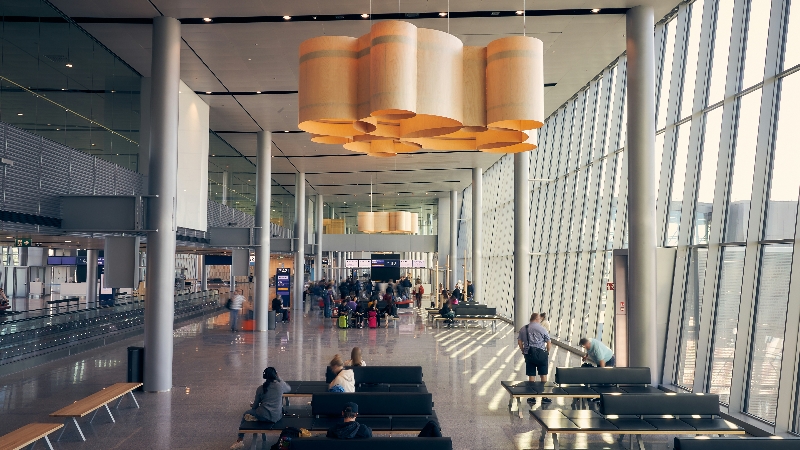 Customer experience is a top priority for Finavia, operators of Helsinki Airport, which is why they partnered with JOBmeal Finland to provide hot drinking water to Asian passengers passing through the airport. In China, it is customary – and a preference – to drink hot water or tea rather than cold water.
JOBmeal chose the Borg & Overström B4 CAH , which is a robust, floor-standing water dispenser. It is the most popular model because of its versatile yet appealing design. It also has the tallest dispense height of its class to make refilling bottles convenient and mess free. It's touch-sensitive control panel, combined with Totality® protection, ensure the highest level of hygiene in high footfall settings, such as Helsinki Airport.
JOBmeal is a leading provider of office coffee and water services in Sweden and Finland and has 35 local offices. JOBmeal is strongly committed to delivering a great coffee experience to the users of its coffee and water solutions. "We were delighted to work with Helsinki Airport to bring hot water to its Asian customers. It was a slightly unusual request for us but we have found the B4 to be more than up to the task," – Managing Director JOBmeal.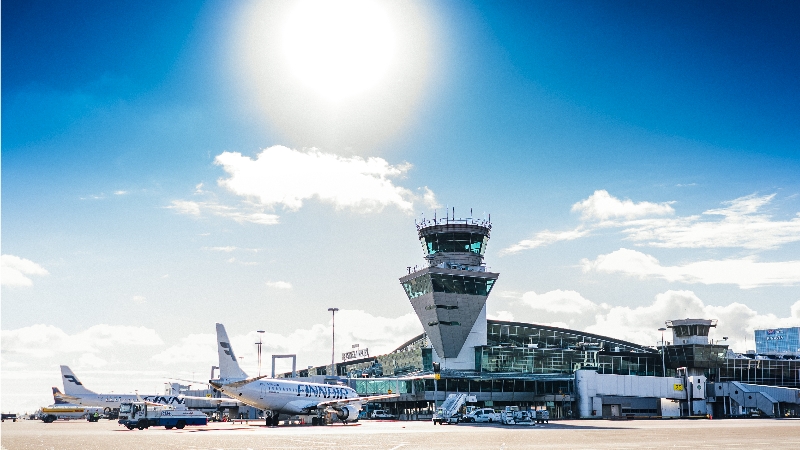 Find a distributor in your area