Introducing our new-look, sustainable and recyclable packaging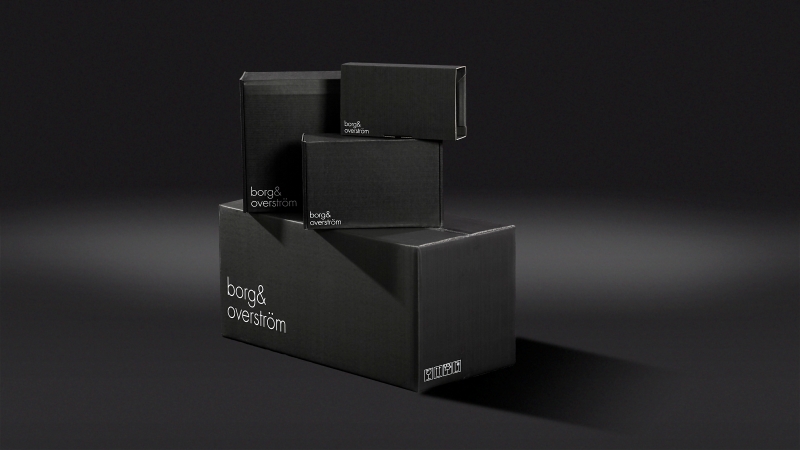 At Borg & Overström we are committed to reducing waste in all areas of our business. This includes making sure all our products and related packaging are sustainable, recyclable and disposed of responsibly.
Packaging plays a hugely important role in the safe delivery of our water dispensers and accessories. Most importantly it needs to protect the product from accidental knocks and potential contaminants in transit. But we take great pride in the overall design of our products, including the packaging, and believe it should look as good as the products it protects.

But, how can we ensure consistently high standards and also increase the positive value of our packaging? This was the challenge we set ourselves and our packaging suppliers.
Innovative design is at the heart of Borg & Overström so we were excited to take on this challenge.
The objectives were to:
Reduce the amount of packaging by fitting components into the smallest boxes possible
Remove non-recyclable polystyrene and plastic, including tape
Ensure all packaging is made from sustainable materials and is recyclable
Retain the high-quality finish of our packaging that makes our products so distinctive
Our suppliers did a fantastic job and we are delighted with the results, we hope you are too. The new-look packaging is made from sustainable material and can be recycled on-site.
Foldable tabs mean we no longer need to use tape, and cardboard plinths have replaced the large chunks of non-recyclable polystyrene. We will be rolling out the new sustainable, recyclable packaging across all of our products during the year.
In addition, we have also eliminated unnecessary waste from our supply assembly line. We realised that many of our components were delivered to our warehouse in single-use boxes that were simply thrown away. Working closely with our suppliers we have replaced these with reusable transit crates that are returned with each shipment.

We are continuing our efforts to reduce waste and plastic into 2023 so we expect our cardboard recycling baler to be kept busy.
We've recently introduced a new range of 500ml refillable bottles, and our new recyclable cups will be arriving shortly.