The Water Dispenser Buying Guide: Water Coolers for the Modern Office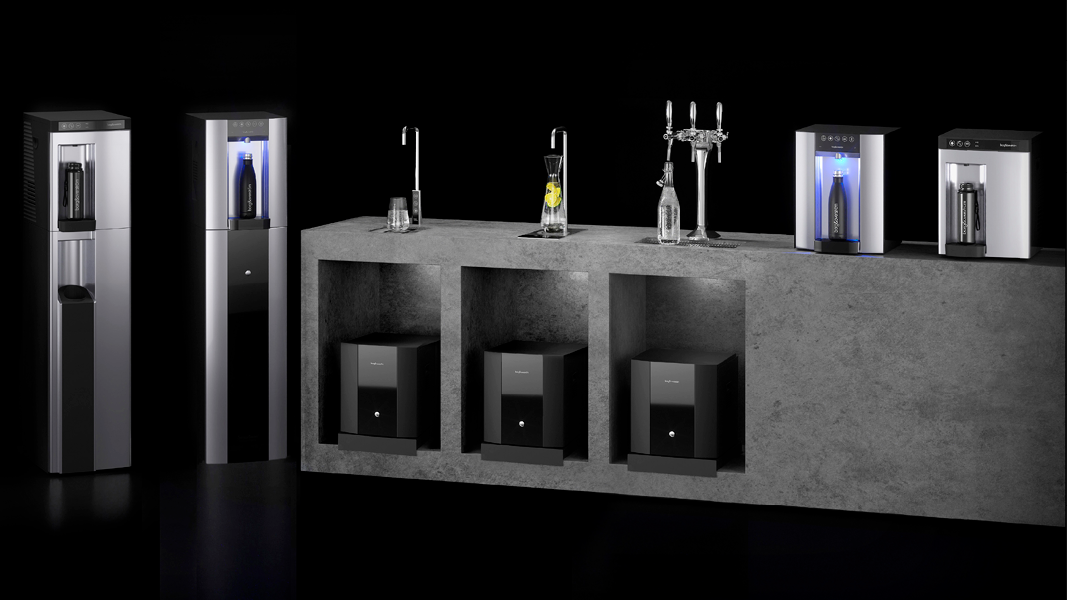 So, you're looking to buy a water dispenser for the office?
Finding the right water dispenser can be overwhelming: researching the available options, cross referencing the information with your specific needs, and then landing on a water dispenser that suits your working environment… don't worry – our water dispensing experts are here to help.
As manufacturers and designers of world-class water dispensing for over 20 years, we have both the insight and resources to help find the water cooler that is the right match for you.
In this concise buying guide, you'll find all the answers as we cover everything you'll need to know before deciding on your water dispenser. Including:
What Drinking Water Types Do You Need: Hot, Cold, Ambient, or Sparkling Water?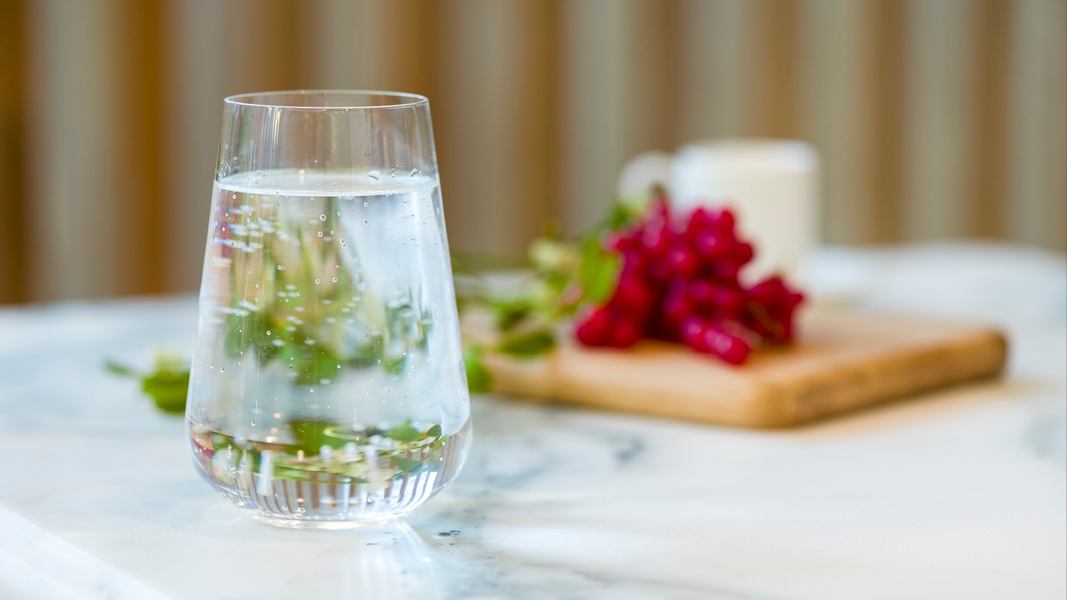 The first question you need to ask yourself is: "How many dispense options do you want?"
Modern water coolers are designed to suit a variety of locations and tastes, allowing you to choose between:
Chilled: Classic, Cold, and refreshing water, dispensed at 3°C degrees
Sparkling: Bubbly (carbonated) water that is refreshing and refined – a consumer favourite and perfect for mixing with cordial or simply on its own
Ambient: Water dispensed will be at room temperature
Hot: Instant hot water, dispensed at 94°C degrees – perfect for your choice of tea or coffee
These options are usually dependent on the capabilities of a specific water dispenser model.
Before deciding on a water cooler for your office, we recommend that you take some time to talk to your staff – find out what they would like. You may find that a two-way chilled and ambient water dispenser turns out to be a better fit than a four-way dispense option that includes sparkling and hot.
In our research, we have found that in a typical office kitchen area, there is a predominant need for a combination of hot, chilled, and ambient water. In lunchrooms or meeting areas, chilled and sparkling water are usually the preferable choice instead.
Talking to your staff and deciding on the location is a sure and fast way of deciphering exactly what you'll need.
If you know that you will require all four dispense options (listed above), then the B6 model will fit your dispense option needs, as it features a four-way dispense model.
Alternatively, if you only require a chilled, sparkling, and ambient variation – then visiting our comparison between the B4 and B6 will provide you with more information on the variation of choice, as both models have this 3-way dispense option with differing specifications.
Frequency of Use: How Many Users per Water Cooler?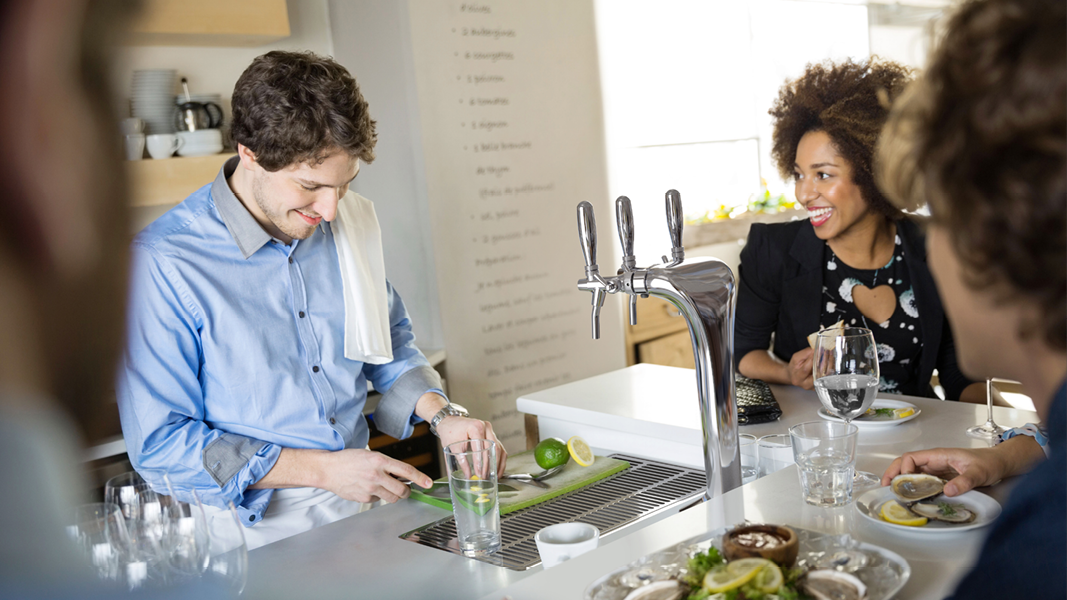 It's important to consider the frequency of which the water dispenser will be in use.
For example, a company could have 1000 people on-site, and each floor has 100 people with 3 coffee points. In this scenario, the volume output demanded of your water dispensers would only have to average 25-35 users, per unit.
Comparatively, once you get into a scenario of a high-traffic environment, such as a canteen, one dispenser could be required to serve 70 people in a 2-hour lunch period. In this case, it becomes more cost effective (and efficient) to install a drinking water tap system with a high-capacity, under-counter chiller.
Following the calculation of how many users would likely be using the dispense point, check the specifications on litres per hour (L/h). With research showing that employees should be consuming 2-3 cups every hour (0.3 litres), you can then decide on the volume output that would be optimal for you.
Water Cooler Dispense Height: What is the Height of Your Drinking Container?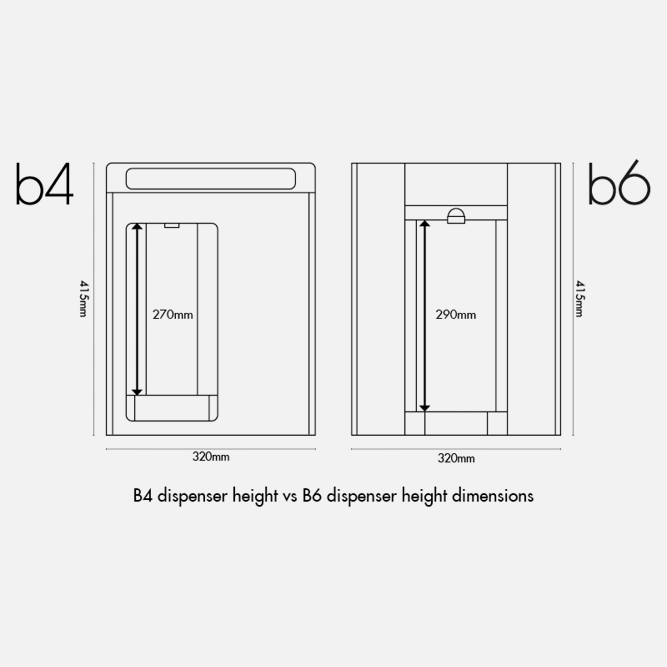 Dispense height is the height between the bottom of the tap and the top of the drip tray and can sometimes go under the radar when deciding on the best water dispenser fit.
Most modern water dispensers are designed to be capable of filling the everyday travel mug, performance water bottles, carafes, and much more. However, there's a big difference between filling 200ml glasses and 500ml bottles or jugs.
For example, the Borg & Overström B4 has a dispense height of 270mm – perfect for filling standard sized water bottles and containers – while a water cooler with a dispense height of 200mm, might struggle to provide sufficient space for water bottles, but would be perfect for glasses, cups, and mugs.
The caveat to dispense height, however, is the recovery time in relation to the volume of water dispensed. Many offices have meeting or board rooms that are often used to serve guests, clients, and employees, chilled water in large bottles or jugs.
Though you will require a higher dispense height to fill a jug physically, you'll also require a water cooler that has a high output and a fast recovery time. A constant recovery time means that the last glass of water or jug poured will be at the same temperature as the first – a standard feature in every Borg & Overström water cooler.
Where Should Your Water Cooler Be Located?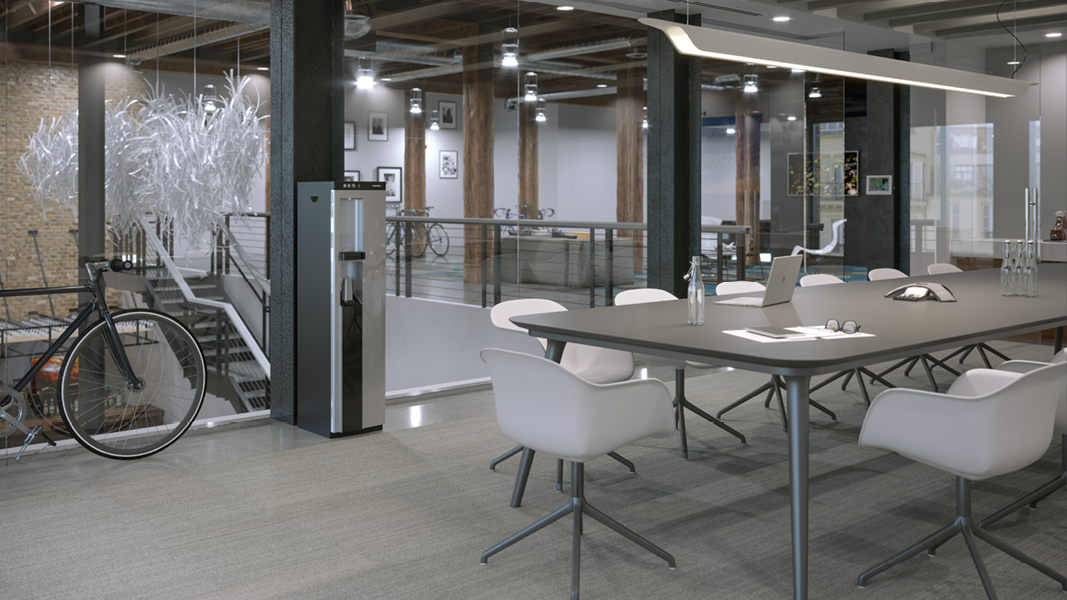 There's little restriction on where you can place a water cooler, however, when considering the safety of your water cooler location, we recommend floorstanding appliances in main thoroughfares are fixed to the wall. As such, Borg & Overström water dispensers have a Rear Cover System: a steel cover that fixes the appliance to the wall and covers all the electrics and plumbing, making it secure and tamper proof.
The key thing to note here is that the further away your water dispenser is from the mains, the weaker the water pressure, and the slower the water flow.
Specifications can vary, however, an average water cooler will usually take 25 to 30 seconds to fill a 500ml bottle, which doesn't sound long, but when this creeps up to 40 to 45 seconds… people begin to notice. Because this is water pressure dependent, we recommend that for the best performance your water cooler is located within 2 metres of the mains water supply.
Reservoir or Direct Feed Water Dispensers?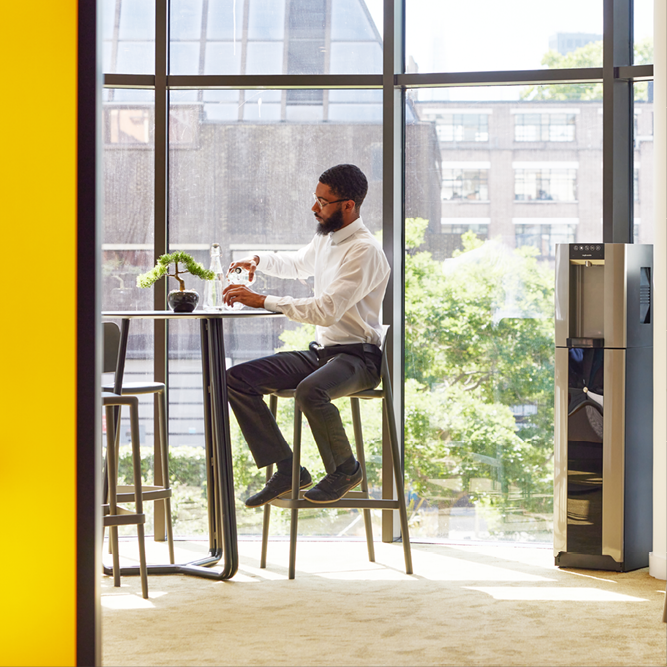 Traditionally, water coolers contain a reservoir of water, fed either by a plastic bottle or mains water supply.
Direct feed water dispensers – known as tankless or bottleless – cool the water as it passes directly from the mains supply to the dispense tap. No drinking water is stored within the appliance.
Direct feed water systems have an advantage over reservoir systems because of the low wetted internal surface area. They are particularly relevant for commercial settings where hygiene and high performance are of the utmost importance, as no water is stored in the machine to build up any harmful bacteria.
As such, direct feed and tankless water dispensers offer significantly higher standards of hygiene, with Borg & Overström coolers providing a superior cooling with both Dry and Direct Chill®– a plastic-free alternative to a reservoir dependant water cooler.
Countertop or Floorstanding Water Dispensers?
Water dispensers for the office typically fall into one of the following categories
Countertop
A compact water cooler that sits on a countertop. Countertop water coolers can pack a massive amount of power and versatility within a small space. Our latest B6 model can provide you with more insight on what you can achieve with countertop convenience.
Floorstanding
An alternative to a countertop water dispenser, a floorstanding water cooler stands on the floor and generally reaches just above waist height. This is a very popular configuration as floorstanding units can be installed in almost any location – particularly useful when there is no teapoint or countertop space available.
Undercounter Tap System
These systems consist of a dispensing tap mounted on a countertop. The tap is connected to a water chilling system located underneath the counter or sink. Using minimal countertop space, this can be a great way to achieve high volumes of output with a natural and aesthetic appeal when space is at a premium. They can be sink-less with a drip tray or over-sink if there is a sink in place. You can explore some variations on our tap systems page to gain more insight.
Point of use (POU) Water Dispensers
POU (also known as bottleless) describes a unit that is plumbed directly into the mains water supply, eliminating the need for plastic bottle waste or unfiltered water reservoirs.
Bottle-fed Water Cooler
This is the traditional water cooler. Plastic bottles/containers are stored on site and inverted onto a spike which feeds a reservoir with water when needed. A less than modern method of hydration today, bottle-fed water coolers are typically environmentally unfriendly in comparison to a POU water cooler.
Water Cooler Cleaning and Routine Sanitisation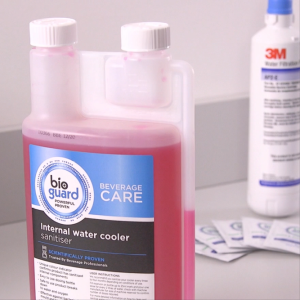 As with any water dispenser, regular cleaning and routine sanitisation is important. It keeps the drinking water fresh and your users safe. As such, it's crucial that you follow the manufacturer's guidelines on maintenance and sanitisation.
We recommend that Point-of-use water systems are sanitised at least every 6 months and bottle-fed water systems should be sanitised at least every 3 months. This should be carried out by a trained professional.
A water dispenser's contact points should be cleaned at least once a day. This includes emptying and cleaning the drip tray (or waste tank), in addition to cleaning the outside with an effective sanitising spray.
Fortunately, the latest innovations in water cooler designs have helped relieve the maintenance stress. Modern water coolers can now integrate antimicrobial technology by utilising Silver Ion technology. Borg & Overström integrate antimicrobial technology with Biomaster protection – an extra layer of protection that improves hygiene safety and reduces maintenance time.
Touch-free Water Dispensers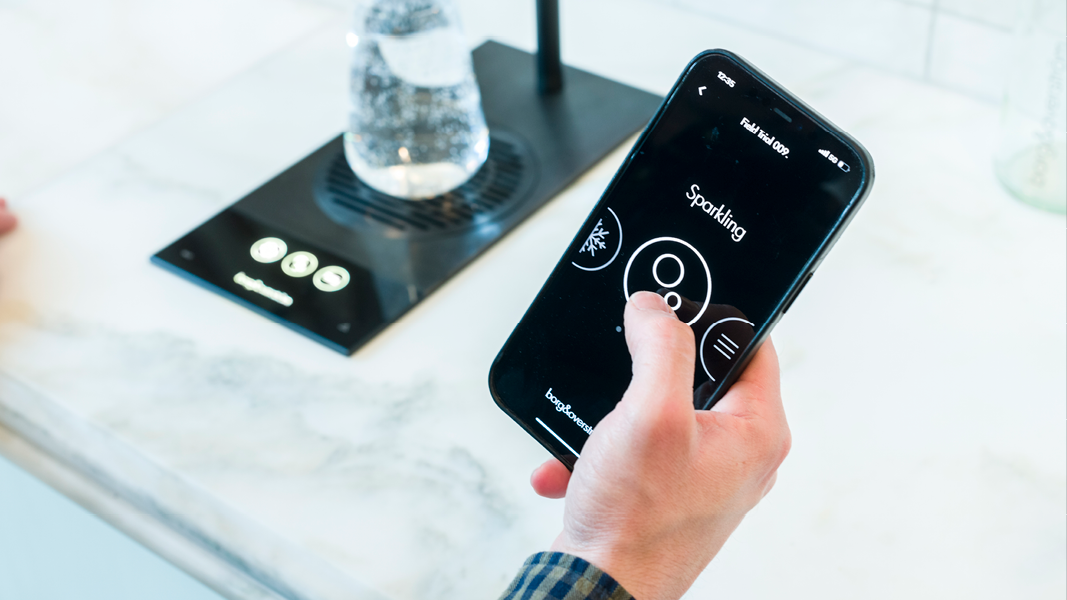 As everyone returns to the office environment with a newly heightened awareness of germs in high usage areas, hygiene protection is necessary in every working environment.
Having the option to utilise the dispenser, without needing to touch any surface, can assist with any fears or apprehensions surrounding hygiene or contamination in a working or public setting. As such, it might be advantageous to offer assurance in the form of touch-free hygiene protection.
There are many more solutions available on the market today, including: footswitch panels and water dispensing Apps, that can provide an extra layer of user assurance.
Re-thinking Office Hydration
Where once you may have had a single floorstanding bottle-fed water cooler in the main thoroughfare of your office, you can now create a custom hydration system, designed around the specific needs of your workplace and for your team.
Gone are the days where an ugly, large, and cumbersome, water dispenser stood lonely in the corner. Today's water coolers are sleek and come in an array of colours and finishes, allowing you to make a design statement, or select something in keeping with your overall office aesthetic.
We know that there's a lot to take in when researching the best water cooler for you. That is why this guide has been helpfully separated into sections for your convenience. You can easily revisit any area of interest at your leisure – view the content page to refresh your mind.
We're here to help you. So, if you're left with any questions about the right water cooler – contact us – our expert staff are ready and waiting to help you.