A new way to order replacement parts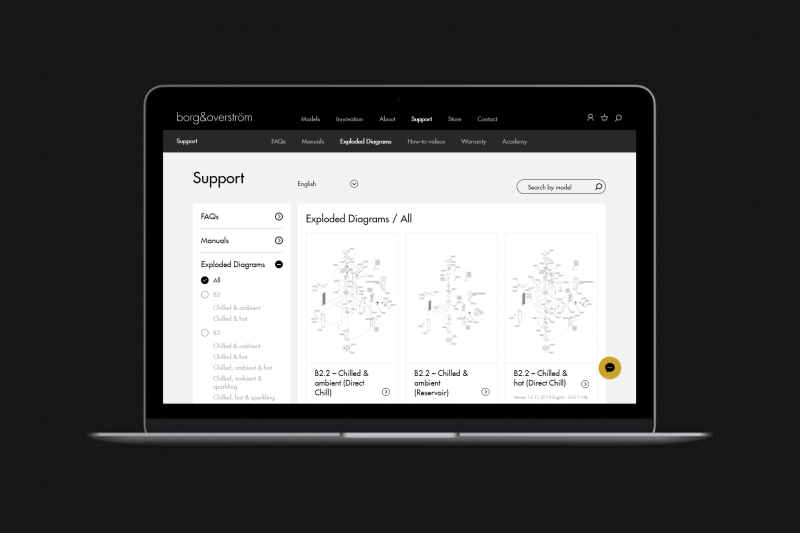 Exploded diagrams are a new tool we've designed to help distributors place orders for replacement parts. These have been created to provide an additional visual aid to assist in the ordering process.
Navigate to the support area of the website where you will find a new tab called 'exploded diagrams'. In this section you'll find component maps for all current and discontinued models of Borg & Overström dispensers.
Use the filters to select the exploded diagram for the relevant dispenser. Then use your mouse to move the diagram around and locate the correct component. Click on the part number to go to that product in the webstore and add to your basket.
Exploded diagrams was part of a larger project to make managing your account with us faster and more convenient. This project included launching a new webstore and redesigning the distributor resources section.
Distributors can now order replacement parts, accessories and dispensers from anywhere at any time. We also made it easier for partners to locate the most up-to-date literature, photography, and video with a new filtering and quick search function.
Orders can still be placed with the accounts team via phone or email.
Register for our live webinars and get the most out of the Borg & Overström webstore.
Register your interest here