Borg & Overström HQ is now landfill free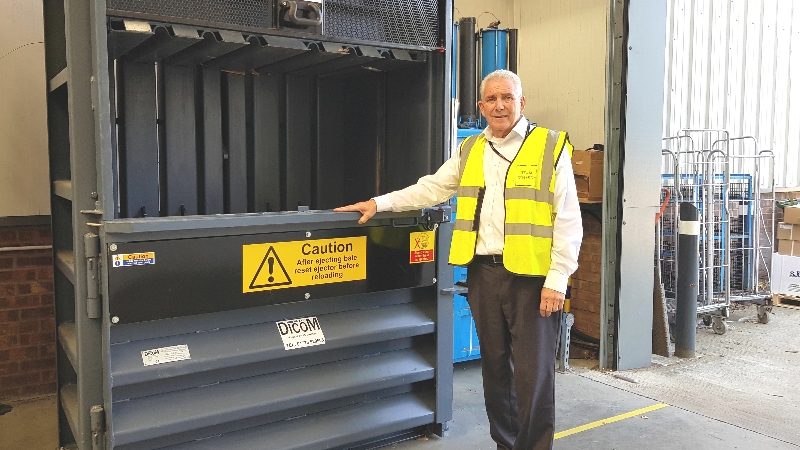 Whether it's cardboard, plastic, or scraps from the kitchen, we're extremely proud that nothing from Borg & Overström HQ is sent to landfill. Here's how we achieved zero per cent landfill.
Cardboard recycling is 90 per cent more efficient
Before installing a 600-kilo cardboard baler, all cardboard was loosely tossed into a skip and collected by a local recycling company, costing £70 per collection.
Having a baler on-site means we can knock down all types of cardboard into mill-size bales. Our baler has an aperture of 1.2 metres by 0.8 meters so we can drop each bale straight onto a pallet. This keeps the cardboard clean and makes it easier to move and store.
Bales are collected 20 at a time for recycling. That's over 10 tonnes of cardboard per collection vs 1.2 tonnes per skip. It's not only more efficient and cost-effective but, by reducing the number of collections, has lowered our carbon footprint.
Eight weeks' worth of plastic in just one bale
Like cardboard, plastic is now also baled on-site.
Previously, we would fill one or two wheelie bins per day with plastic recycling. By baling on-site, we can get up to eight weeks' worth of plastic in just one bale. That's 12,000 plastic bags saved from landfill, plus fewer land miles.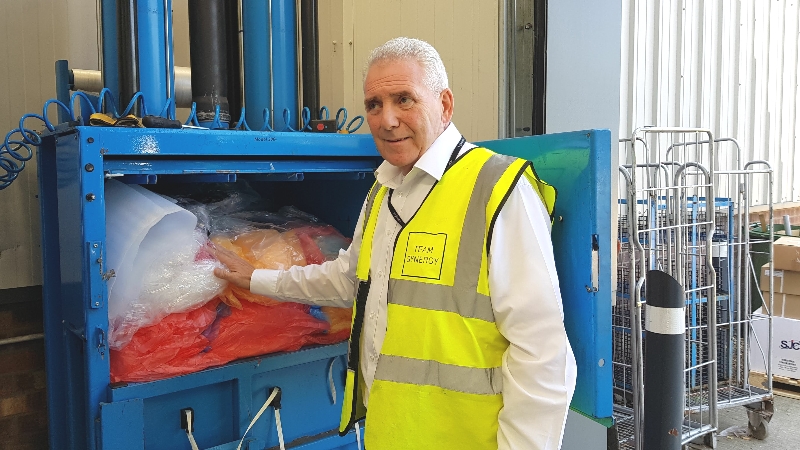 Dry mix and municipal waste
Everything else is classed as dry mix or municipal waste. Dry mix such as cans, bottles, glass, and paper is collected each week by a local recycling company.
Municipal waste is more difficult to dispose of and is usually sent to landfill. Our waste is collected and segregated, with the non-recyclable material being sent on to a company called Renova in Gothenberg, Sweden.
But doesn't that increase your carbon footprint I hear you ask? We asked ourselves the same question. The simple fact is that we currently can't dispose of non-recyclable waste responsibly in the UK.
Sweden is far more sophisticated when it comes to rubbish. Less than 1% of waste generated in Sweden is sent to landfill. The Gothenberg plant is one of the most advanced waste-to-energy plants in the world. It generates 30 per cent of heating and 5 per cent of electricity requirements for Gothenburg.
This is where our municipal waste ends up and where it is turned into energy. While we acknowledge that this does create additional land miles, we know that our waste will not be sent overseas as landfill.
Our ongoing commitment to reducing waste
Where possible we are eliminating waste from our business. Where we can't eliminate it, we recycle it. Past initiatives include redesigning our packaging so it is recyclable on-site, introducing new paper cups, and reusable personal drinking bottles. We've even changed our sandwich supplier, so we have great tasting food that is packaged responsibly.
Follow us on Twitter, Facebook, or LinkedIn for updates on our environmental mission.