The 2020 vision and beyond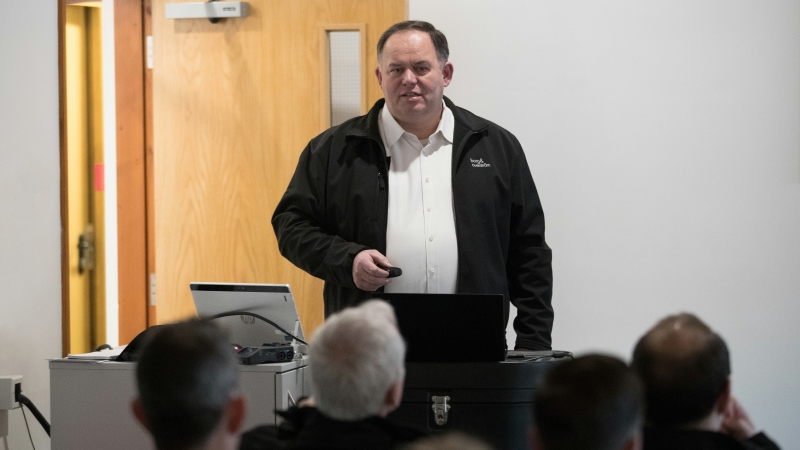 It's been a busy and exciting year for us. We've laid solid foundations for future growth, built new international partnerships, and designed innovative products that further position Borg & Overström as designers of premium drinking water systems. As a new decade begins, we reflect on the year just gone and what the future holds for the company and our partners.
The first step into the Americas
In 2017 we began the journey to take Borg & Overström into the US. This year that vision became a reality when we shipped our first container to North America. In support, we launched a US website and exhibited at the NAMA Show in Las Vegas for the first time.
"This was definitely the highlight of 2019 for us," declares Dan Lyon, Managing Director. Looking to the future Dan believes the Americas represent a huge opportunity for growth. "We've got a very interested dealer in Canada looking seriously at this, and we're also talking with dealers in South America," he adds. "The Americas is a business bigger than we have already, so the scope is enormous."
Next stop, the Middle East and Australia
We currently operate in 46 countries but our ambition is to become a truly global business. In 2020 we'll be looking to partner with more brand-led organisations where their vision and values are closely aligned with ours.
After America we moved into Dubai in the last quarter of 2019, and we expect to launch in Australia early next year.
The next level for distributor support
In 2019 we focused on improving distributor support online. This included launching the webstore, which is the first of its kind in our industry.
With a growing international network, it was evident that distributors needed a faster and more convenient way to manage their account with us. Distributors can now view account history and place orders from anywhere at any time via the webstore.
Helping our partners to achieve more remains at the core of our mission. "While our products are known as innovative, what we're most well-known for is our dealer support," explains Dan. "Next year the plan is to hold a distributor conference. An online resource can only go so far. We want to get closer to our partners and their employees, and to have a greater impact."
Product launches 2020 and beyond
Support for partners includes delivering new opportunities for sales and business growth. This year at Aquatech we gathered feedback on three new prototype designs. (If you missed the show you can catch a glimpse of the designs in our post-show video.)
"We aim to release one new product every six months, beginning with the T1 and T2 under-counter series mid-way through 2020," Dan reveals. "Distributors can expect to see the E6 range in quarter 4 of 2020 and then further product changes in 2021."
Future trends and opportunities
The under-counter chiller with tap and font system will also play a big part in future innovation, particularly in mature markets. Where water dispensers are typically seen as a retrofit box, the opportunity for dealers is in steering the industry towards drinking water as a fitting at the specification stage.
"The biggest and most interesting area is where the dual hot and cold tap fits," adds Dan. "In Europe it is seen as just a hot tap and utilisation is 80% hot and 20% cold. Offices will still order a water dispenser for drinking water. The piece that's missing is a cold drinking water tap and that's where our under-counter series fits. So, the emphasis for us will still be on pure, chilled drinking water and the associated health and environmental benefits, but how it is dispensed may change."
In the US Dan foresees opportunities in the mixed and flavoured waters. He believes added and subtracted nutrients, and different means of filtration, are areas that could be used to drive growth. In addition there is still untapped demand for sparkling water, even in mature markets.
"It's been an exciting but perhaps high-risk year for us from an ownership perspective," Dan concludes. "But the foundations we have put down this year have been phenomenal. Thank you to the Borg & Overström team and all our distributors for your contribution this year. We have more exciting plans for 2020 and beyond."