When should I stop buying new watercooler parts and just upgrade?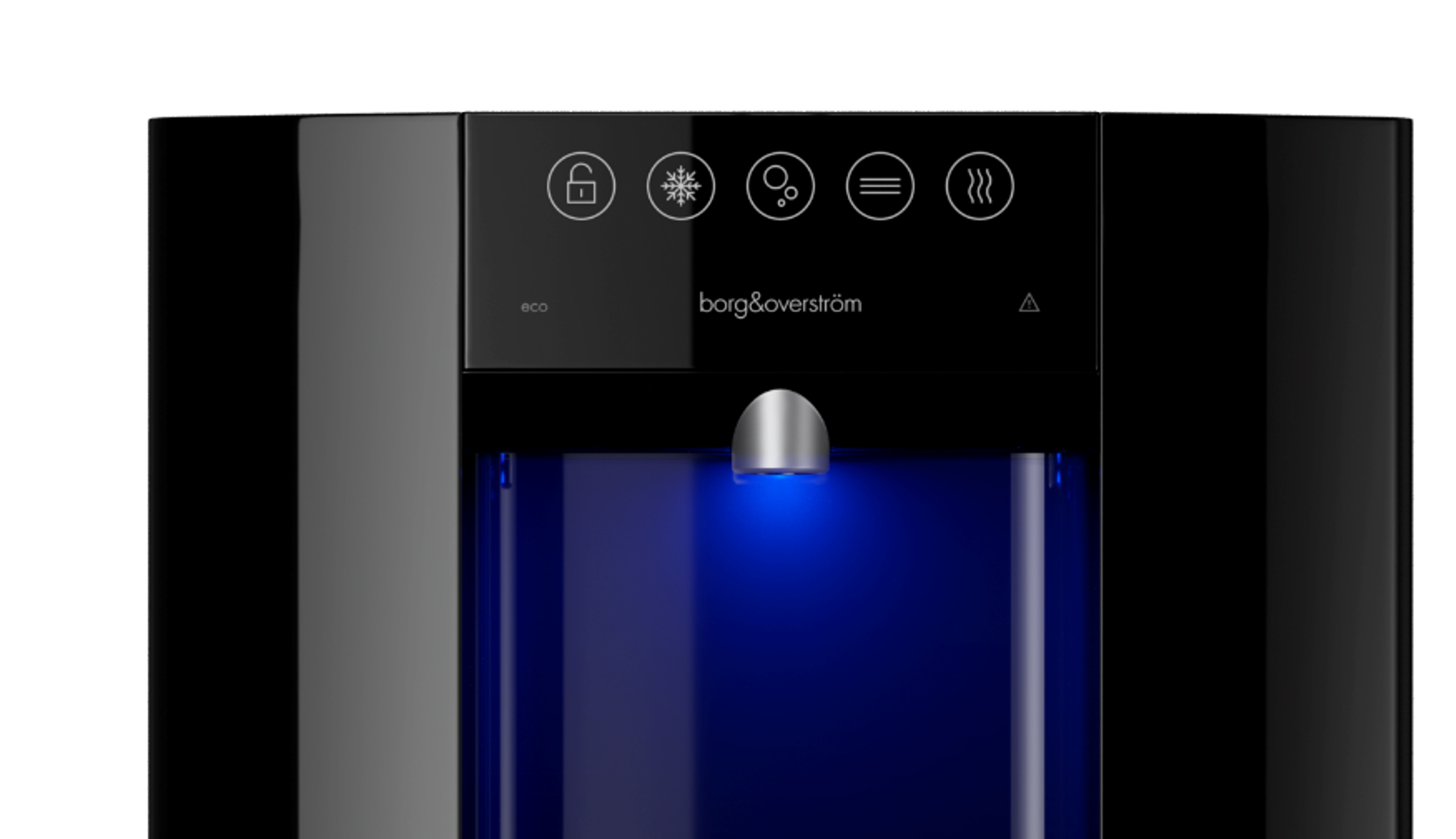 So, you've enjoyed your refreshment experience but don't know whether to add some additional gadgetry or replace your tap or watercooler with something new?
Guidance on when to go for the new model of water dispenser
Crucial to Borg & Overström's mission in providing design-led innovation is staying ahead on the technological front. That means always returning to the drawing board, maintaining an open and ongoing dialogue with our product users and sellers and pushing for advances.
As a facilities manager, you may be wondering if there are specific signs you should be looking for indicating when to go from maintenance or repair to replacement of your machine. We understand; it's not an easily quantifiable thing. Fortunately, this is something
If you've been through regular filter changes and other forms of servicing but are thinking of moving onto something more advanced, this is for you.
Despite new products hitting the market consistently, Borg & Overström's water dispensers are prized for their longevity and durability. The average lifespan is seven years, assuming even frequent usage.
We recommend you treat your dispenser like your car when it comes to arranging checkups and servicing. Our distributors operate in an arrangement with a contractual requirement to handle call outs for maintenance and repair.
So when is the right time to replace a watercooler?
According to Simon Bryant, Borg & Overström's head of research and development, this decision must be made with your long-term investment in mind. As you may have guessed, the main factor is cost. Simon urges end-users to be pragmatic and treat this like they would any piece of equipment that is an investment.
"Once the cost of continual repair or servicing becomes over and above the investment of a new model, or outstrips the cost of your current model's initial purchase, you need to upgrade."
That may be clear, but most of you will not be experiencing this, and may still wonder what other occurrences trigger the need for moving on. If you're a facilities manager or HORECA-adjacent customer wondering what to do next, consider the following two benefits.
1. Features and customisation
If you want a new feature, it's likely you'll need to upgrade. Not all extra features we offer are available as add-ons. These include certain accessories found within the Totality® methodology, such as ultraviolet filtration.
With facilities managers the world over reassessing hygiene and infection control as a priority, read this piece to better understand whether or not you will need these extra measures.
2. Sustainability
Newly-made Borg & Overström machines are more energy efficient than older ones and outright swapping an old model for a new one can mean reduction of emissions and carbon footprint. There is no wasteful element to fear here, as our dispensers are recyclable.
There is also a twofold benefit: reduction of carbon footprint couples with not only sustained but improved performance of water delivery. This means more consistent temperatures in chilled water with more consistent and more robust carbonation in sparkling water, with fewer breakdowns and call outs.
Our dispensers may last long, but the new batch performs better in every area. New models use a more eco-friendly refrigerant gas than their predecessors and the only the T2 tap system comes with Eco mode, which saves you money whilst reducing energy output. It also means increased performance in water delivery: more consistent in quality and less likely to break down.
What's next?
If you're interested in upgrading to a newer product, we have more resources available to make your decision easier and more streamlined. Our Learning Centre contains multiple comparison pieces pitting our range of models up against their successors. Such as:
Tap system comparison: should you get a T1 or a T2?
B4 vs B6 watercoolers: main differences you need to know
If your interest lies in upgrading your current product, our Learning Centre also has you covered:
How to find a part in 3 clicks