A new evolution in premium water dispensing technology: the E4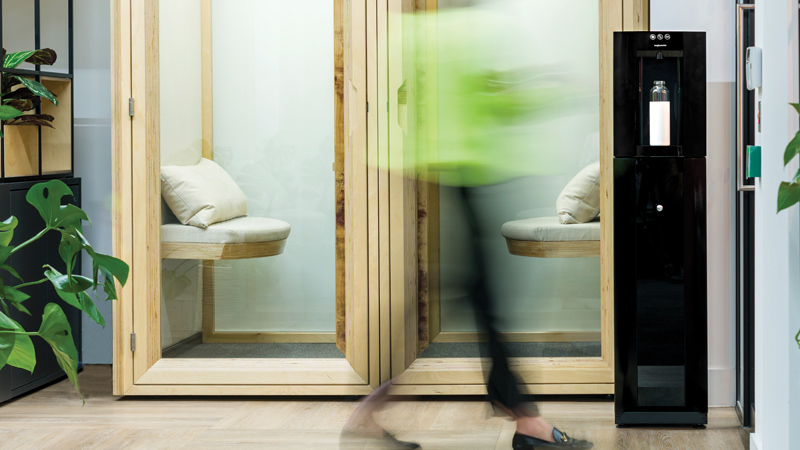 We are proud to unveil the next evolution in water dispenser technology – the E4.
At Borg & Overström, we are embarking on a new and evolved design era, developing energy-efficient, smart and sustainable water solutions that prioritise increased sustainability and progressive performance.
With contemporary aesthetics and sustainable superiority, the E4 demonstrates the next-step in premium water dispensing. Integrating cutting-edge technology, the E4 utilises our exclusive modular ProCore® system, delivering increased energy-efficiency and powerful performance, all within a compact design.
And that's only the beginning.
In this article, you will find all the new and improved features that the evolved E4 has to offer, as together we explore:
Evolved look, more power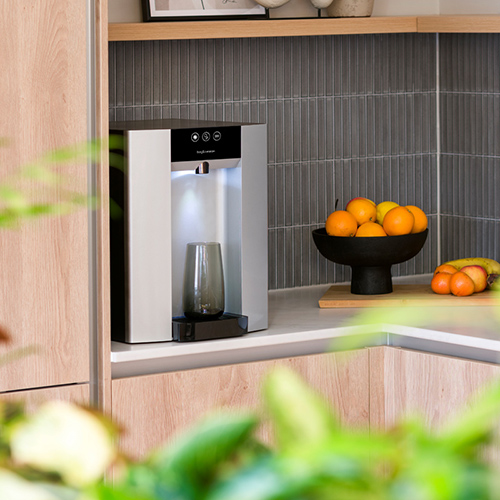 For over 20 years, Borg & Overström have become renowned for premium water solutions with unique aesthetics and exquisite finishes. The E4 is no exception.
Designed by our in-house Research and Development team, the E4 pairs functionality with beauty, and has been crafted with both power and durability in mind.
Sustainably superior, the E4 utilises the latest energy-efficient technology to achieve powerful performance and complete user convenience. From a chilled glass of sparkling to a hot cup of tea, the E4 provides 3-way dispensing versatility in a unique, compact modular design.
Efficient, ProCore® technology
Behind every evolution there is an advancement in technology.
Our exclusive modular ProCore® system harmonises powerful performance with energy-efficiency, and has been built with a sustainability-focused design for an overall low global warming potential (GWP).
Combining style, convenience and sustainability, all into a single and compact design, the ProCore® is the engine for our next-generation of water dispensers and tap systems, housing our most advanced innovations.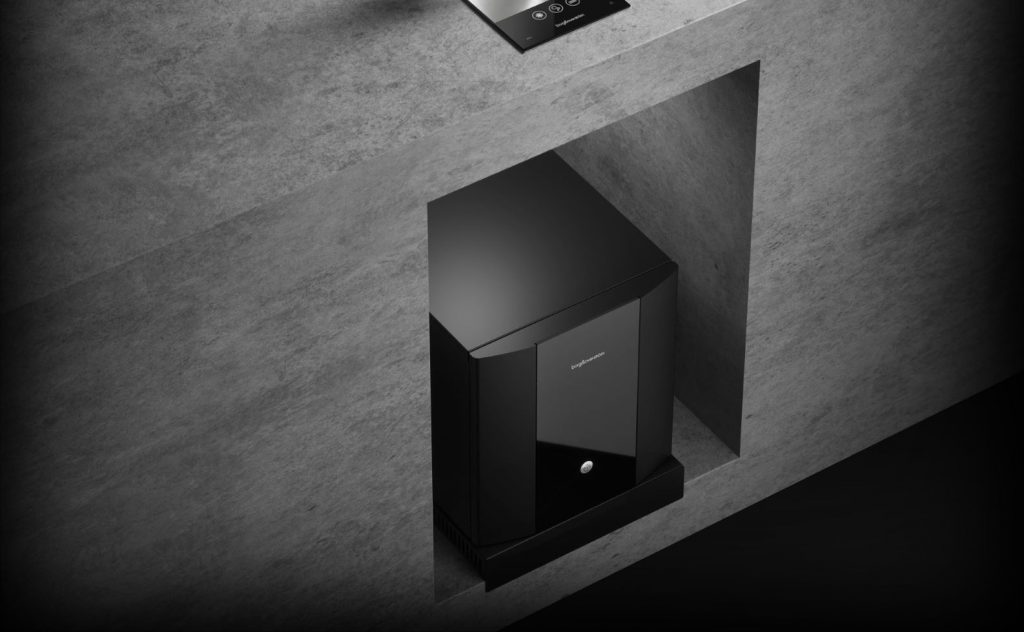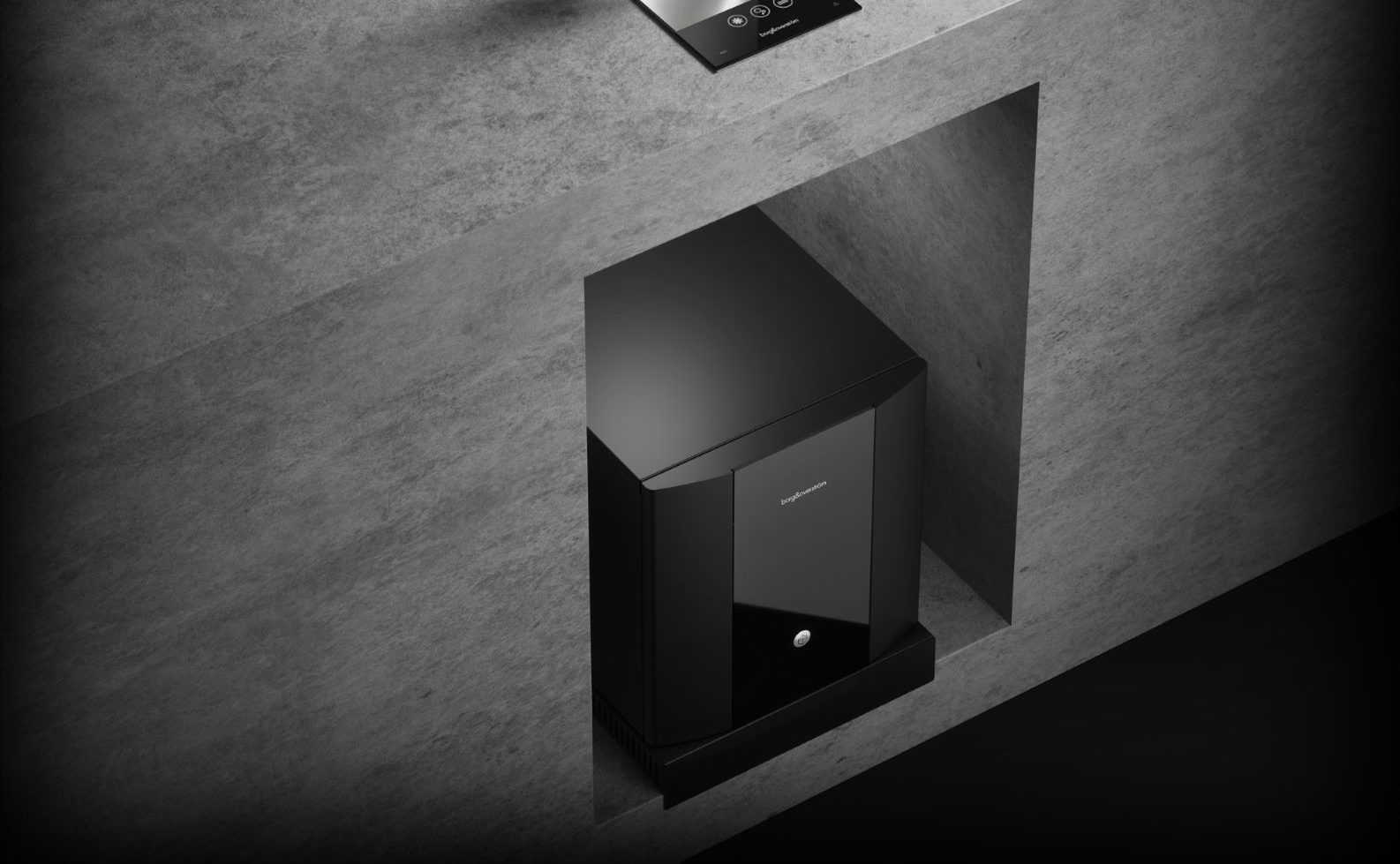 Built for power, the ProCore®boasts industry-leading digital connectivity and sustainability credentials. The modular design of our unique ProCore® makes maintenance and servicing easy and convenient, allowing for a versatile and hassle-free experience.
Note: The ProCore® technology will be included in all our evolved models, ensuring its longevity and value for years to come.
Superior cooling with DryChill®
Housed within our unique ProCore® system, and incorporated within our Totality® methodology, is our exclusive DryChill® technology.
DryChill® is an airless, rapid cooling system that delivers the ultimate in hygiene and performance. Outclassing standard cooling systems, our DryChill® technology provides consistently clean, safe and fresh drinking water.
Consisting of a compact aluminium block and requiring no water to be kept in a tank, DryChill® greatly reduces the risk of water stagnation, bacteria build-up and water leakages, providing both advanced cooling speeds and temperatures.
Reducing the risk of contamination and optimising both the recovery time and chilled temperature rates, our latest DryChill® technology ensures excellence in every pour.
Intelligent touch-free dispense
The E4 integrates intelligent design with smart technology. Employing Bluetooth® technology, users can connect their phone for complete hands-free dispensing. Additionally, the E4 includes an accessory options for the featured SensorBeam technology – the most innovative touch-free technology to-date.
The pioneering SensorBeam technology is fully compatible with the E4 and utilises unique projection mapping, allowing users to pour a glass of water by simply using their foot. No pedals, no buttons, just the beautiful simplicity of illuminated controls projected onto the floor, providing complete confidence in hygiene protection.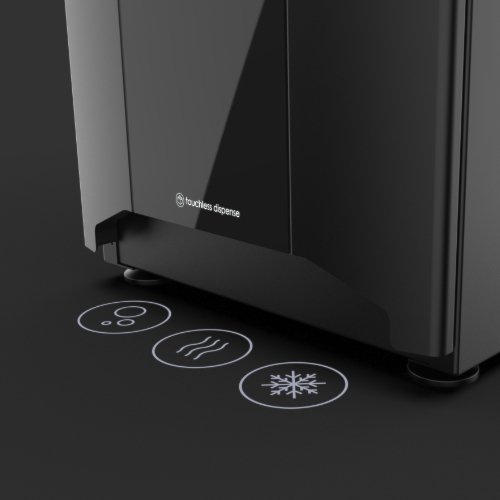 Environmental sustainability for a lower carbon footprint
With advanced technology and eco-friendly solutions, the E4 ushers in a new era of sustainable design. Its powerful performance is achieved through energy-efficient and smart technology, eliminating the need for single-use plastic water bottles.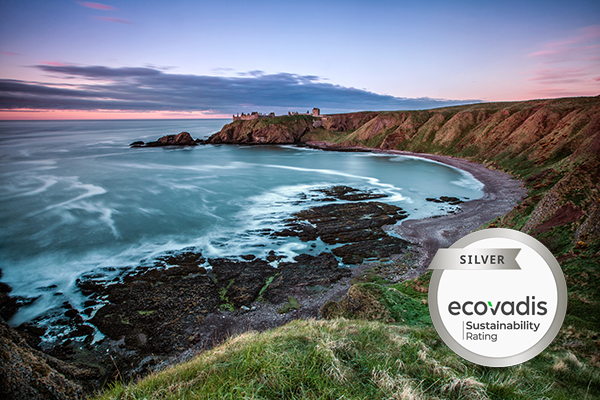 Designed and built in the UK in our zero-to-landfill facility, the E4 benefits from a reduced carbon footprint and nearshored supply chain. Utilising our unique modular ProCore® technology, the E4 combines energy-efficient technologies with eco-refrigerant cooling and recyclable components, for a new sustainable approach to filtered water.
From eco-refrigerant cooling to recyclable packaging, we have worked closely with our suppliers to source materials and components that have a low environmental impact. The E4 consumes less energy than traditional dispensers, and by using our nearshore supply chain and manufacturing facilities, contributes to an overall low carbon footprint.
To learn more about our sustainable practices and what an evolved, premium water solution can offer your ecological footprint – visit our sustainability page – and discover how you can minimise your reliance on single-use plastics whilst maximising your energy savings.
Totality® healthier, great-tasting water
Taking advantage of the latest innovations in hygiene protection, the E4 has been designed with user-safety in mind, and incorporates our exclusive Totality® 5-step methodology.
Our Totality® approach to clean and healthier water has been carefully developed over 20 years to ensure hygiene assurance in every pour. Utilising Biomaster antimicrobial and silver ion technology, the E4's control panel resists biofilm development, reducing the transfer of germs, allowing for complete hygiene confidence in communal areas.
For additional peace of mind, the E4 offers Viovandt® UV-C purification as an accessory. This inline, ultraviolet LED technology provides eco-friendly, chemical-free sterilisation that reduces harmful bacteria and viruses.
To learn more about our unique Totality® methodology – visit our Totality® page – and discover the difference in clean, safe and great-tasting water.
Evolve the way you drink

At Borg & Overström, we are embarking on a new design era that prioritises increased sustainability and progressive performance. Our commitment to smart, energy-efficient and sustainable practices is the foundation of our evolved E-Series.
Replacing our most popular model – the B4 – our new E4 is the new, sustainable and advanced solution, to premium filtered water and marks a distinct change in the evolution of water dispensing technology.
Want to learn more about the E-Series? Download your own E-Series booklet for the latest information and explore all the NEW evolved features and tailored solutions.
Be the first to experience the future of water dispensing with an exclusive, virtual showroom demonstration.
Book your virtual showroom visit now!
We specialise in helping customers find their ideal fit, so if you have any further questions or inquiries – contact us – our expert staff are ready and waiting to help you.