A strong debut for the Porpoise at Design in Mental Health 2022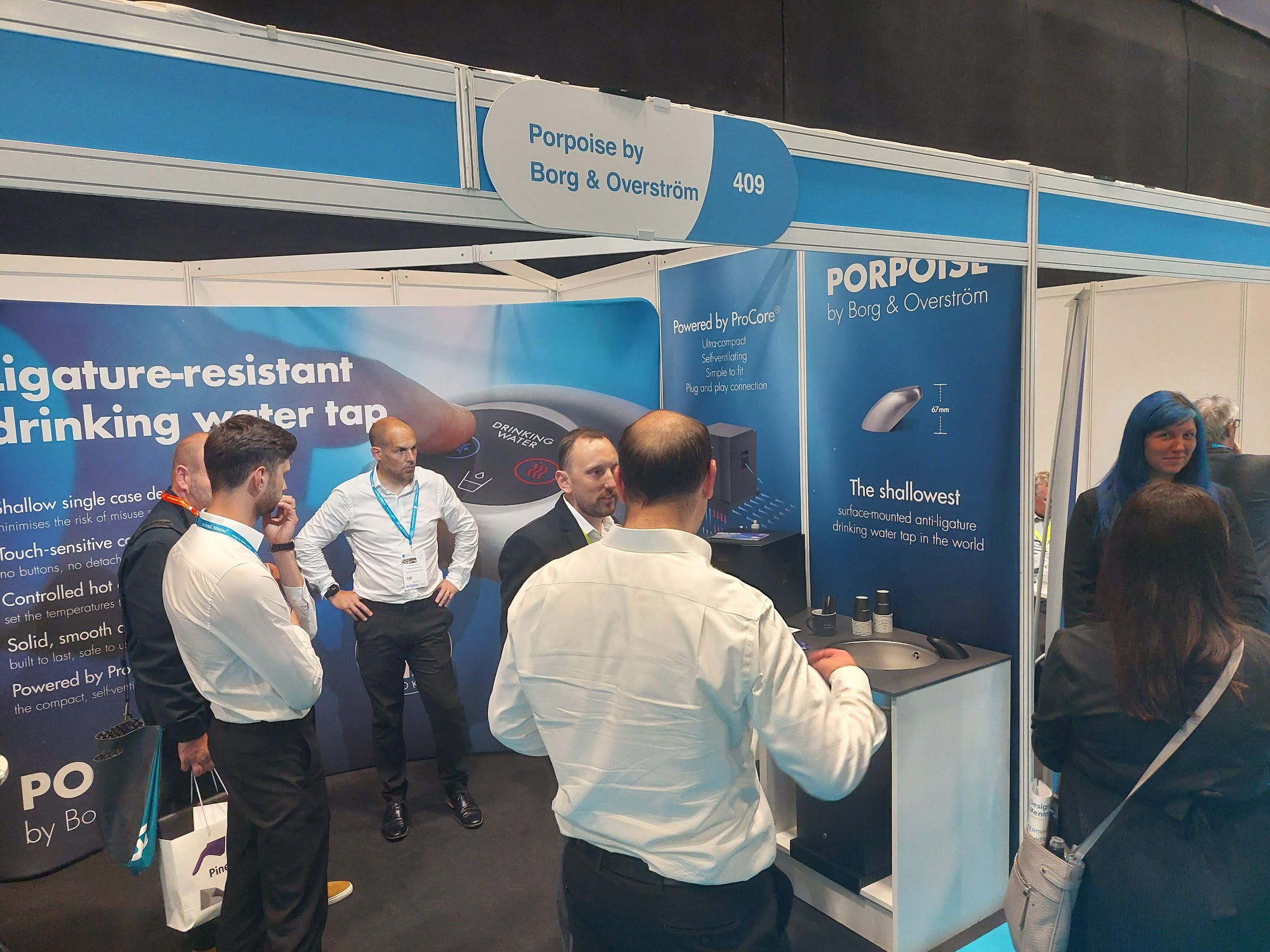 Attendees of the UK's largest mental healthcare business conference declare they've never seen anything like the Porpoise tap
On June 8, 1700 delegated visitors flocked to the Coventry Building Society Arena for Design in Mental Health 2022, where we proudly launched the Porpoise anti-ligature tap.
Design in Mental Health (or DiMH) is the largest gathering of shared expertise in the mental healthcare sector. Organisers Matt Ross and Jonathan Campbell run the conference as the ultimate shared platform for "clinicians, estates and facilities teams, designers and other professionals from home and abroad; exploring ideas, debating challenges and providing valuable insights."[1]
As usual, this year did not disappoint. Spanning two days and covering every adjacent topic, the event saw a particular breakout star that facilities professionals couldn't get enough of.
2022 has been the year of the tap system for the water dispenser industry, thanks to Borg & Overström's T1 and T2 setting a new standard. Coming fresh off this momentum is the Porpoise, which retains the innovative advanced technology of our established integrated tap range but comes packaged in an exterior designed to outright prevent tampering or misuse.
High praise from mental health experts on the show floor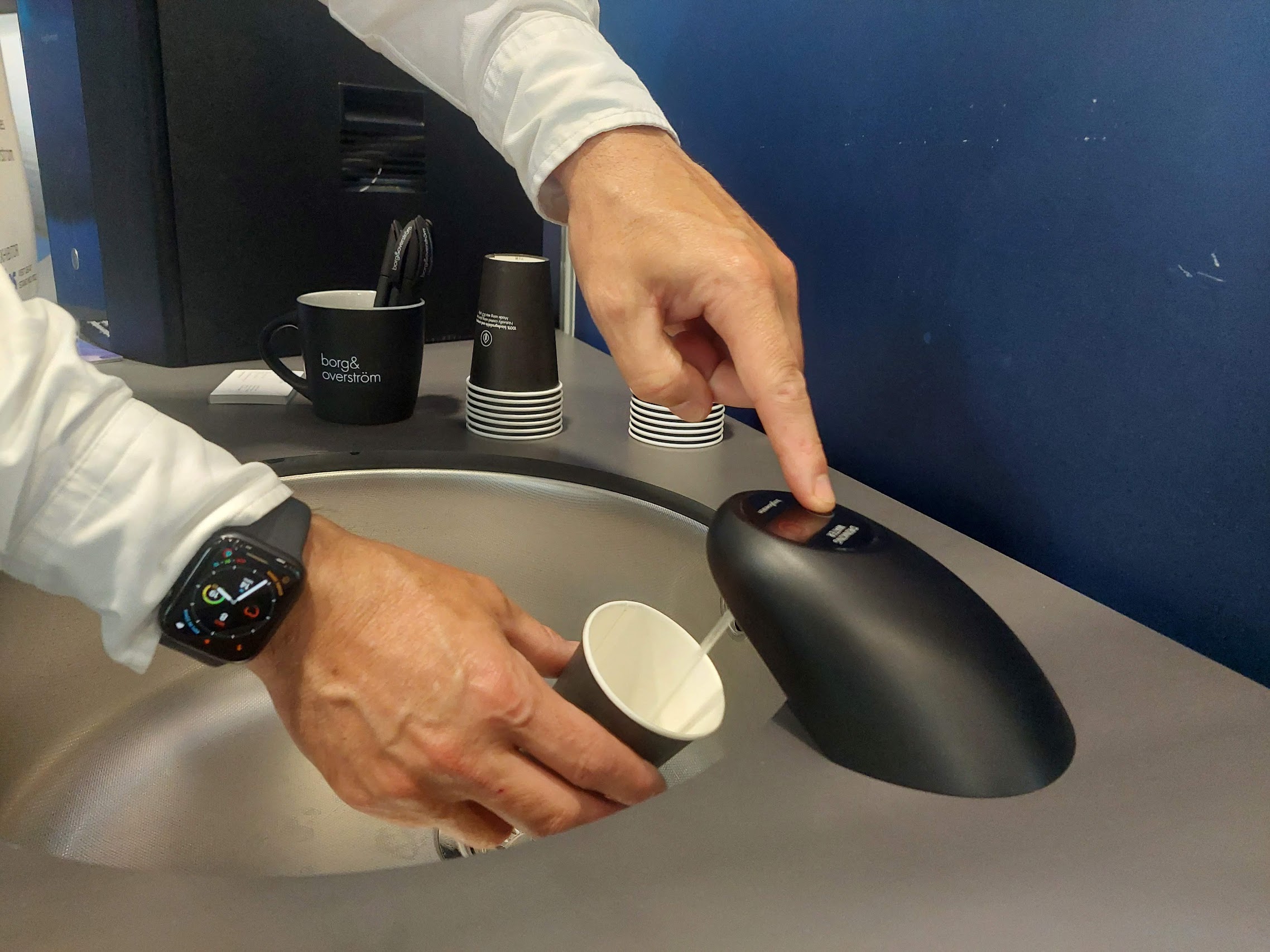 Attendees were thrilled and impressed with the product's uniqueness in the market; highlighting a need that did not receive enough attention in the industry.
"There's nothing else like it on the market at all," said one expert.
Facilities managers pointed out that they had previously needed to use tap models in excluded areas that would need locking away at the end of the day after use. This limitation meant facility residents would be kept from hydrating at certain times, reducing their autonomy and increasing the duties of their carers.
Other seasoned industry veterans pointed out that the taps they are used to in this market are either not ligature resistant or only modified in such a way to reduce risk.
Beyond function is the tap's pleasing aesthetic, which was frequently described as "beautiful." The Porpoise's appearance is a result of its mission: smooth and sleek means no point of purchase for ligatures – a textbook example of what can be achieved with design-led innovation.
For a full rundown of all the important features that the Porpoise tap is bringing to the industry, don't forget to see the full press release. Following this link will take you to the product brochure, which has even more information inside. For all other relevant information on water dispensers and taps, access the Learning Centre.
DiMH remains the largest gathering of its kind in the UK; the centrepiece of shared ideas and mutual inspiration among all of us who want to bring the best in our respective fields to those who need it most. If this describes your business and you wish to partake in providing a premium refreshment solution driven by the best tech on the market, get in touch with our sales team or fill out a form to become a distributor today.